In the Kitchen: Paleo Donuts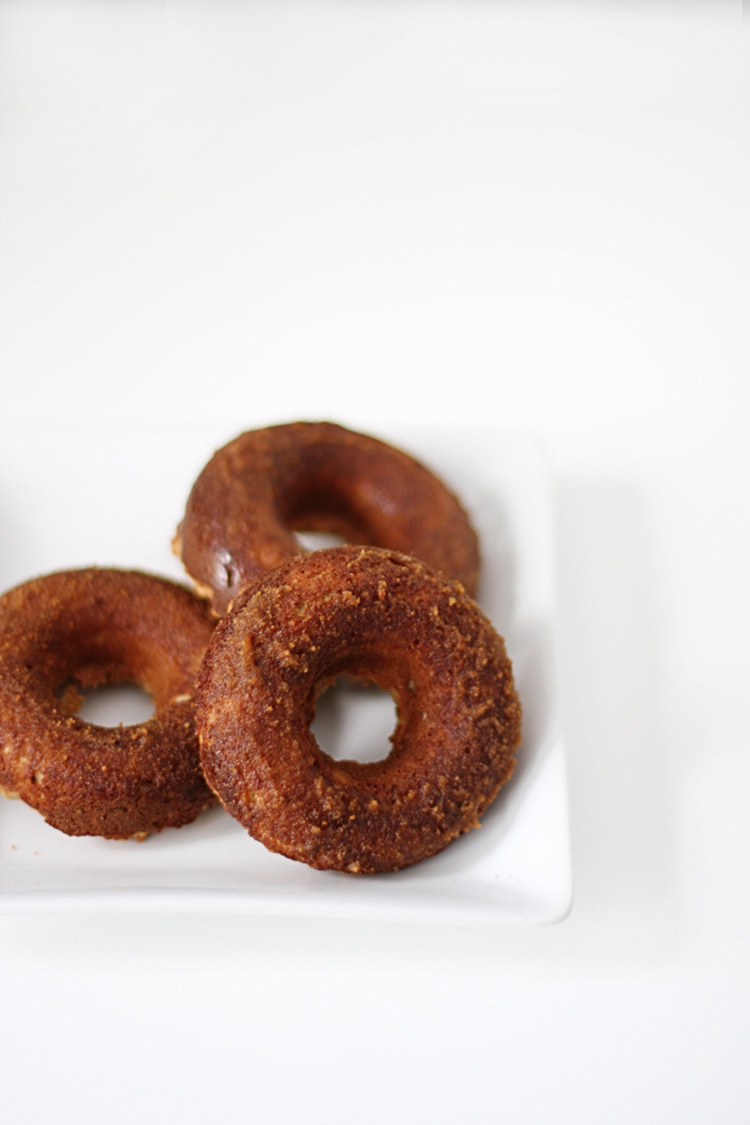 I tricked some non-paleo friends into enjoying these baked apple cinnamon "donuts". All you need to get started is this little donut pan.
And all this stuff.
Ingredients:
1/2 cup almond flour
1/4 cup coconut flour
1/4 cup arrowroot flour
1/2 teaspoon baking soda
1/4 teaspoon salt
2 eggs (these should be room temperature–just trust me on this one)
2 egg whites
3 tablespoons agave
2 tablespoons coconut oil (melted)
1 tablespoon vanilla
To make apple cinnamon donuts, add:
1 tablespoon apple cider vinegar
2 tablespoons cinnamon
1 tsp nutmeg
1/2 c applesauce
To make sunbutter donuts, add:
2 tbsp sunbutter
1 tbsp cinnamon
Glaze:
2 tablespoons coconut oil (melted)
4 tablespoons coconut sugar
1 tablespoon cinnamon
Add oil to the pan. I used Trader Joe's coconut oil spray.
Bake at 350 for 10-12 min
This recipe is really easy to modify, so play around with a little coconut, some banana, cacao powder, lemon, or even pumpkin. Enjoy!