Some of you might hate me for saying this, but I'm ready for fall. The crisp weather, jeans, coats, sweaters, the best fall candle, and beautiful colors of autumn. It's a short season here in Chicago, and I love every moment of it. Growing up in LA, we didn't have much of a fall. That's not to say I'm not enjoying pool and patio time, because I do. I'm a California girl, after all. But after months of heat, I sort of can't wait for the seasons to change.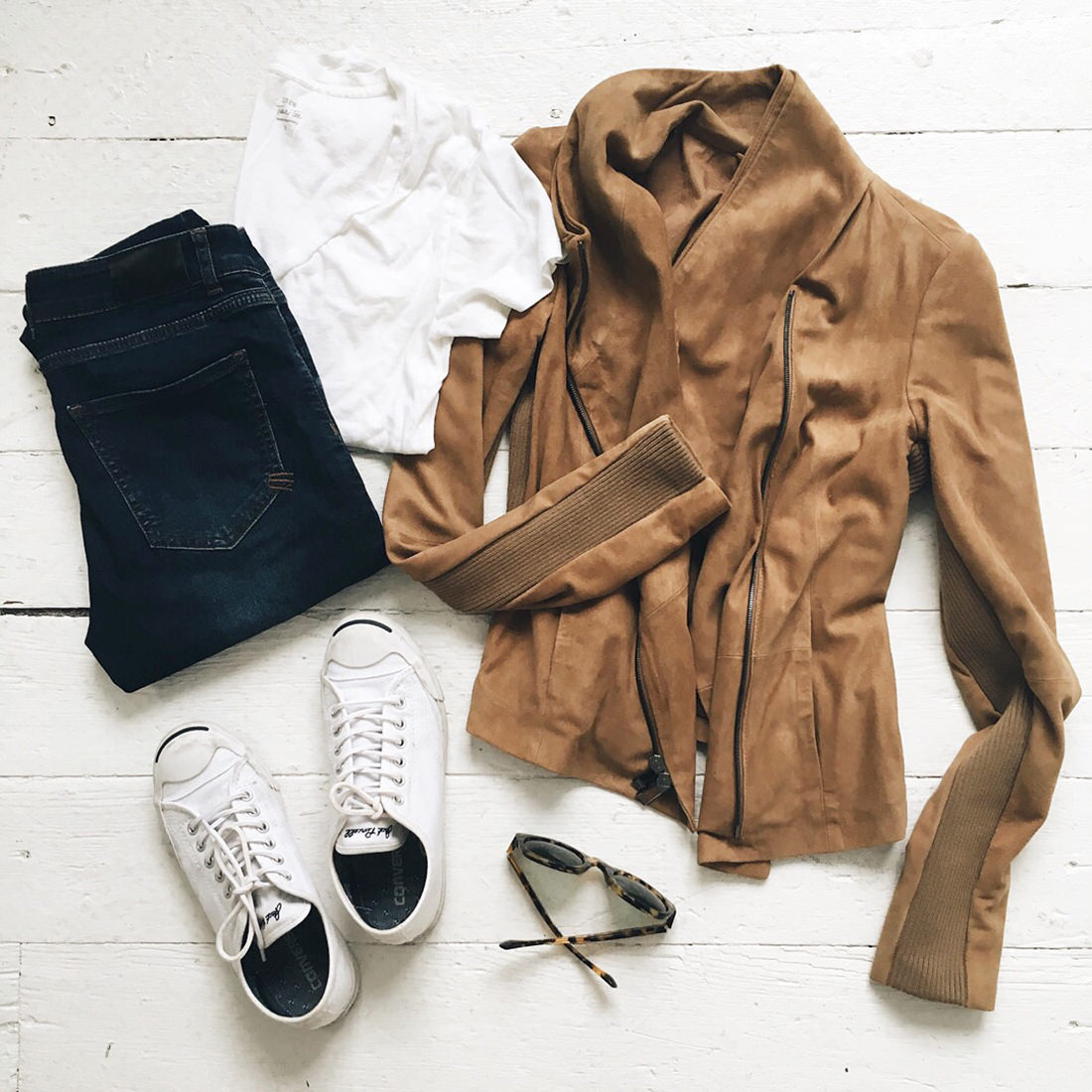 Years ago, I invested in my first nice coat–a classic black wool trench purchased during a sale that I've worn every single winter since. It was a big investment, but this coat is going to last forever and was well worth it. This year, I finally invested in a camel coat and bought that suede camel jacket during the Nordstrom anniversary sale. I've been carrying my black cuyana tote around for the past year or two, and think I might be ready for the camel version, or for their new saddle bag. I'm still pretty committed to my other neutrals, but it looks like I'll be wearing a new color soon.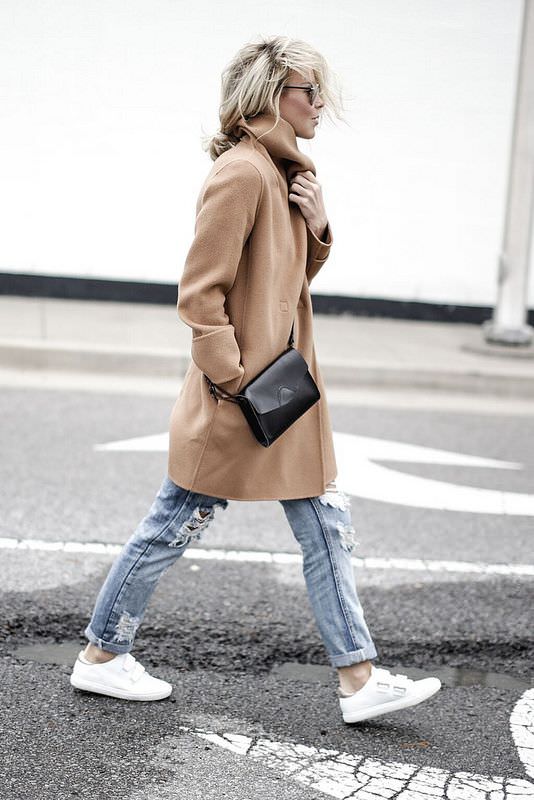 The first day of fall is less than a month away! What are you most looking forward to?
images via pepamack and happily grey