My Third Chicago Apartment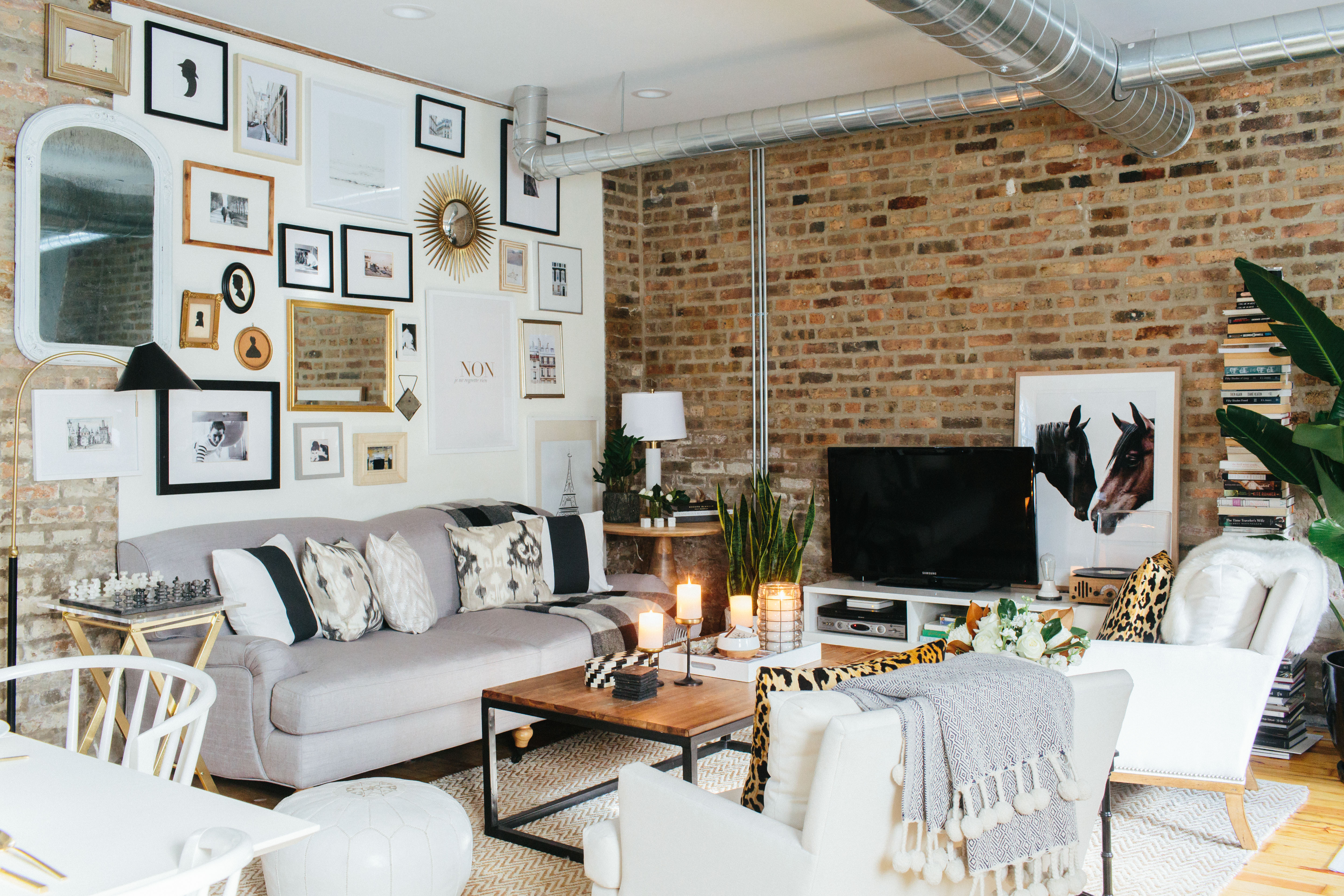 Here's a look at my third Chicago apartment, a 2-story West Town coach house that I shared with my Everygirl cofounder and our three dogs. This is the biggest place I've ever lived in–2 stories, 3 bedrooms, 2.5 baths, and a huge courtyard. It was also the only time I've ever had a roommate. We decided to get a place together since an office wasn't in the budget, and planned on living together for one year. Once the lease was up, she and her now fiancé moved in together, and I moved into a smaller place a few blocks down the street.
Combining our decor was pretty seamless, and everything just sort of worked together. We used my Rug, TV stand and wood side table, and Alaina's coffee table, gold side table, and lamps. The sofa was designed by us for Interior Define, and all the art and decor was a pretty split mix of both of our pieces.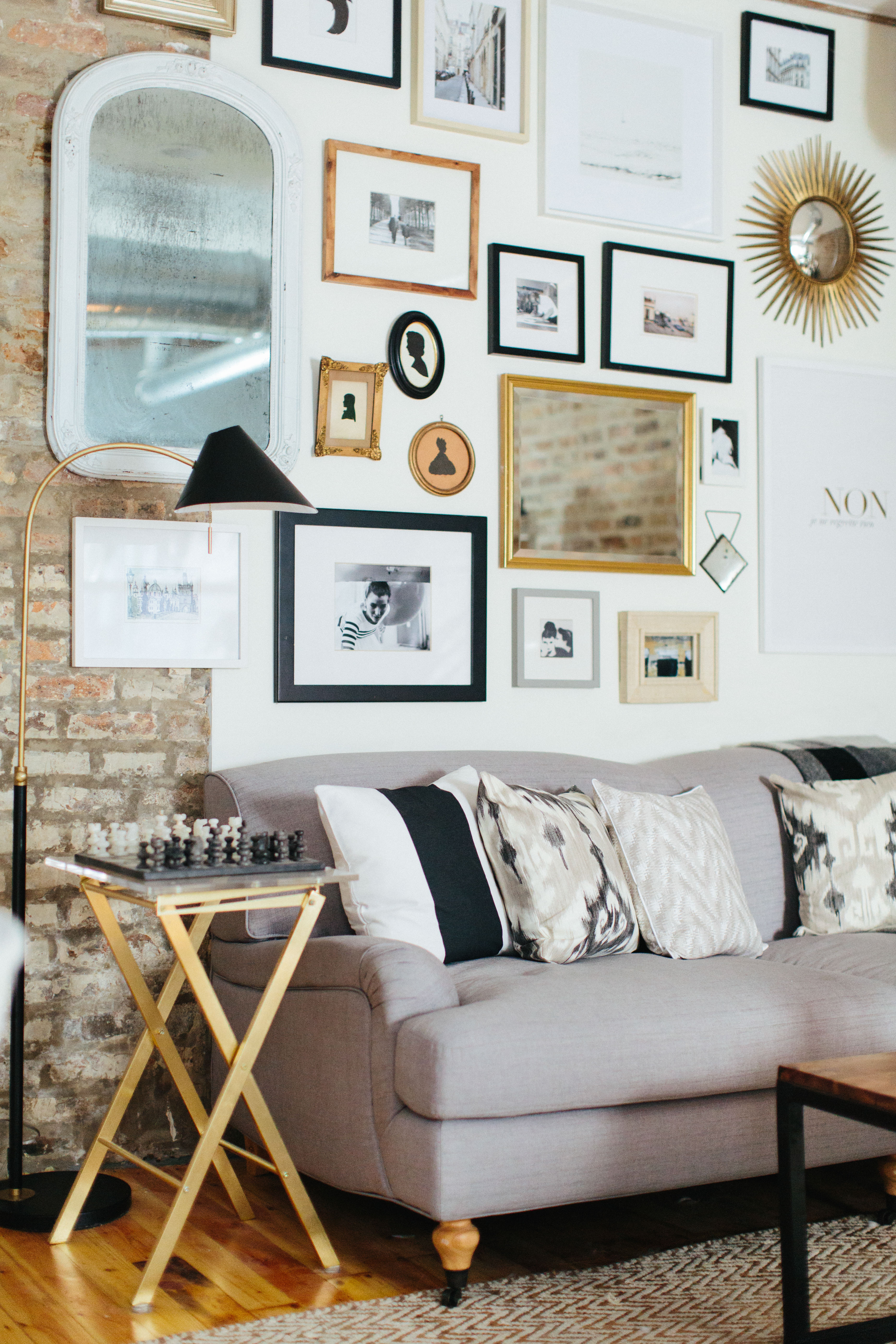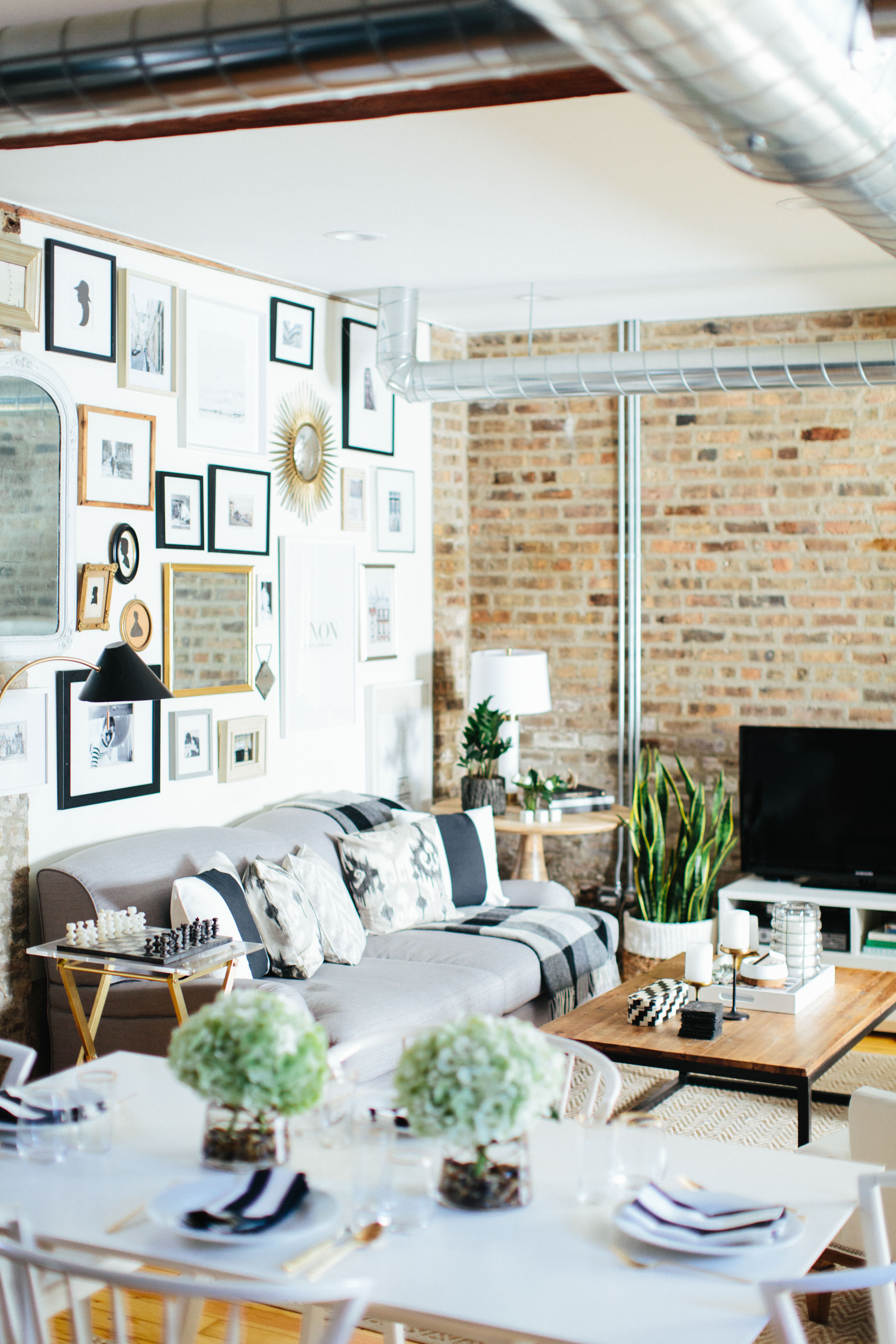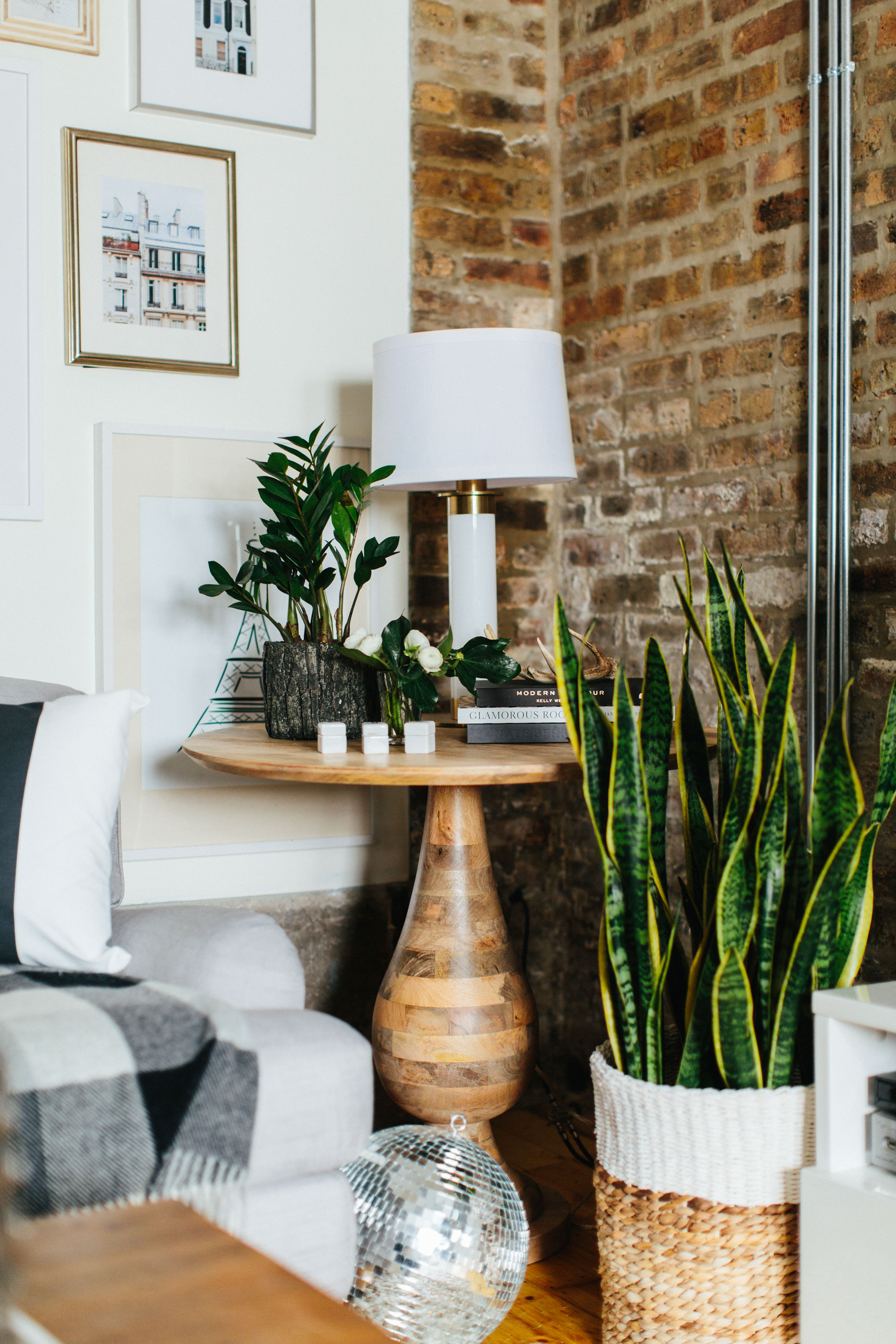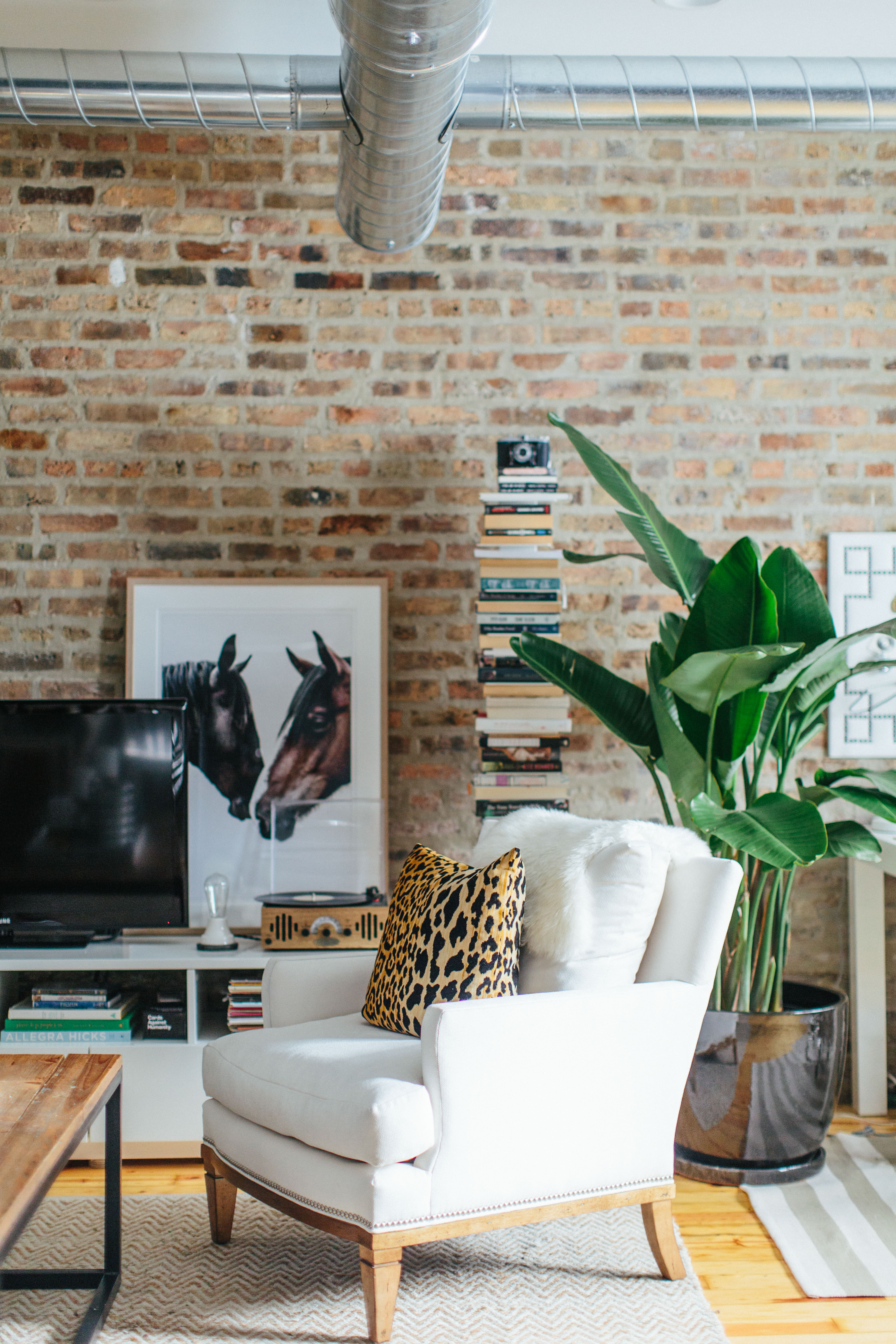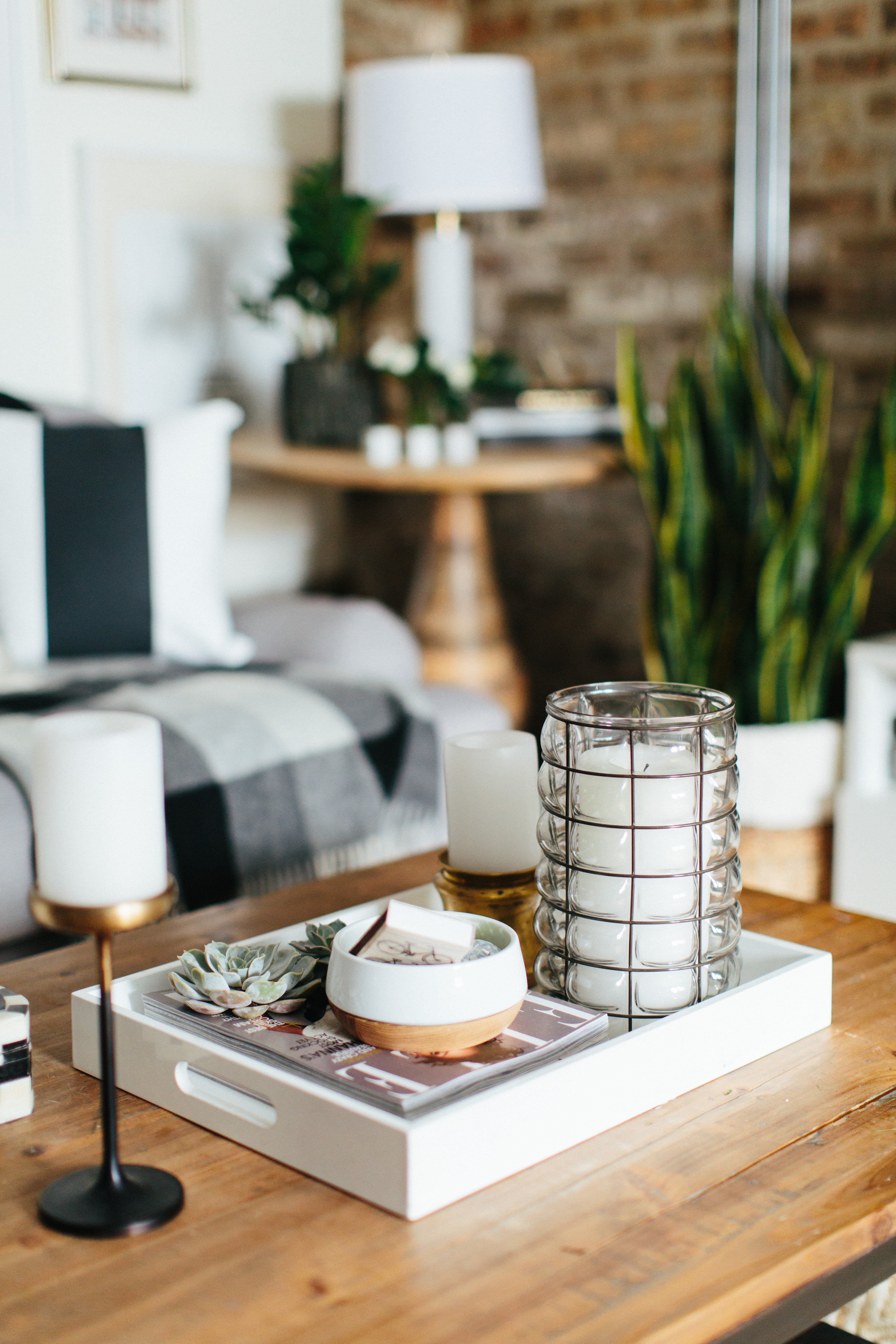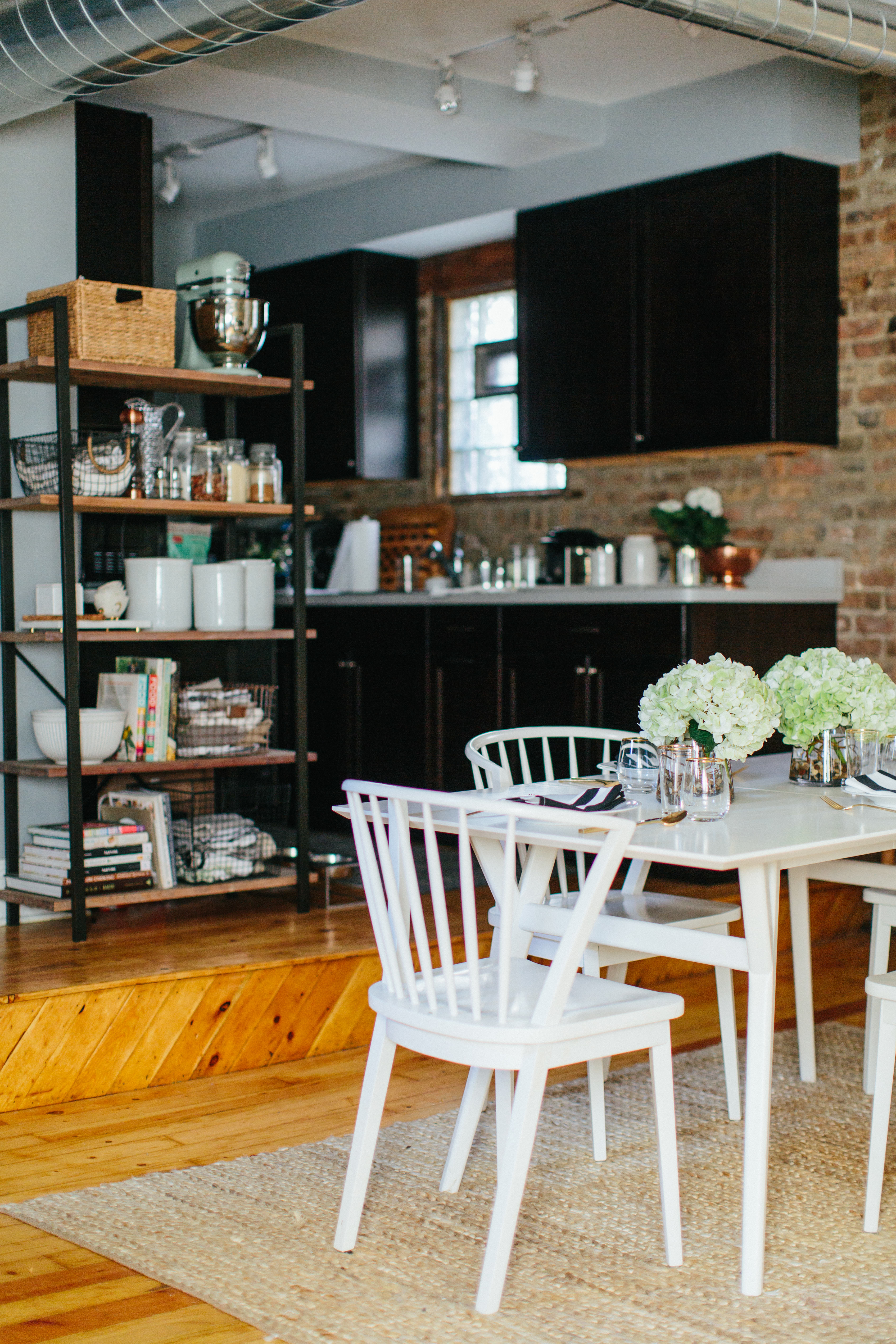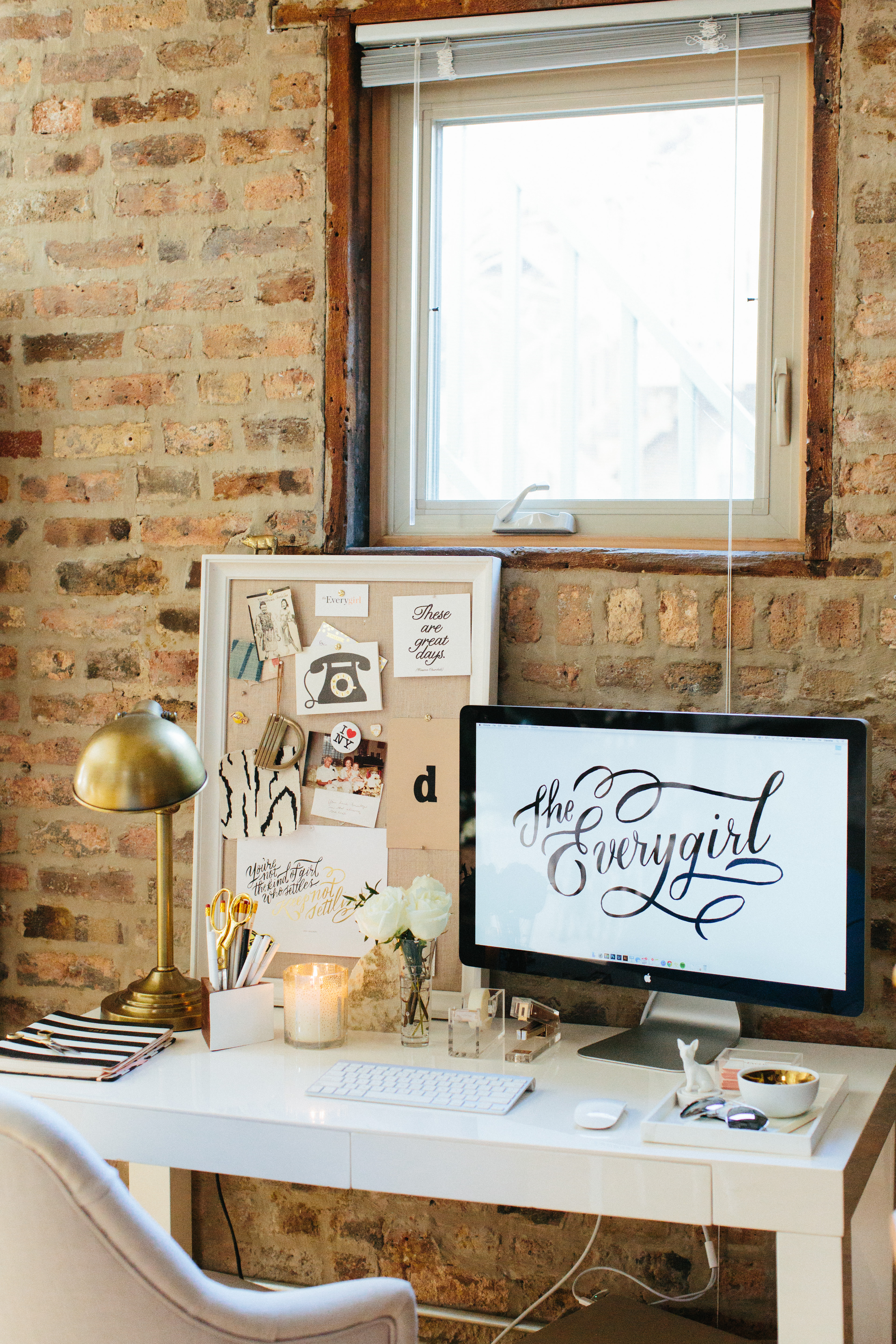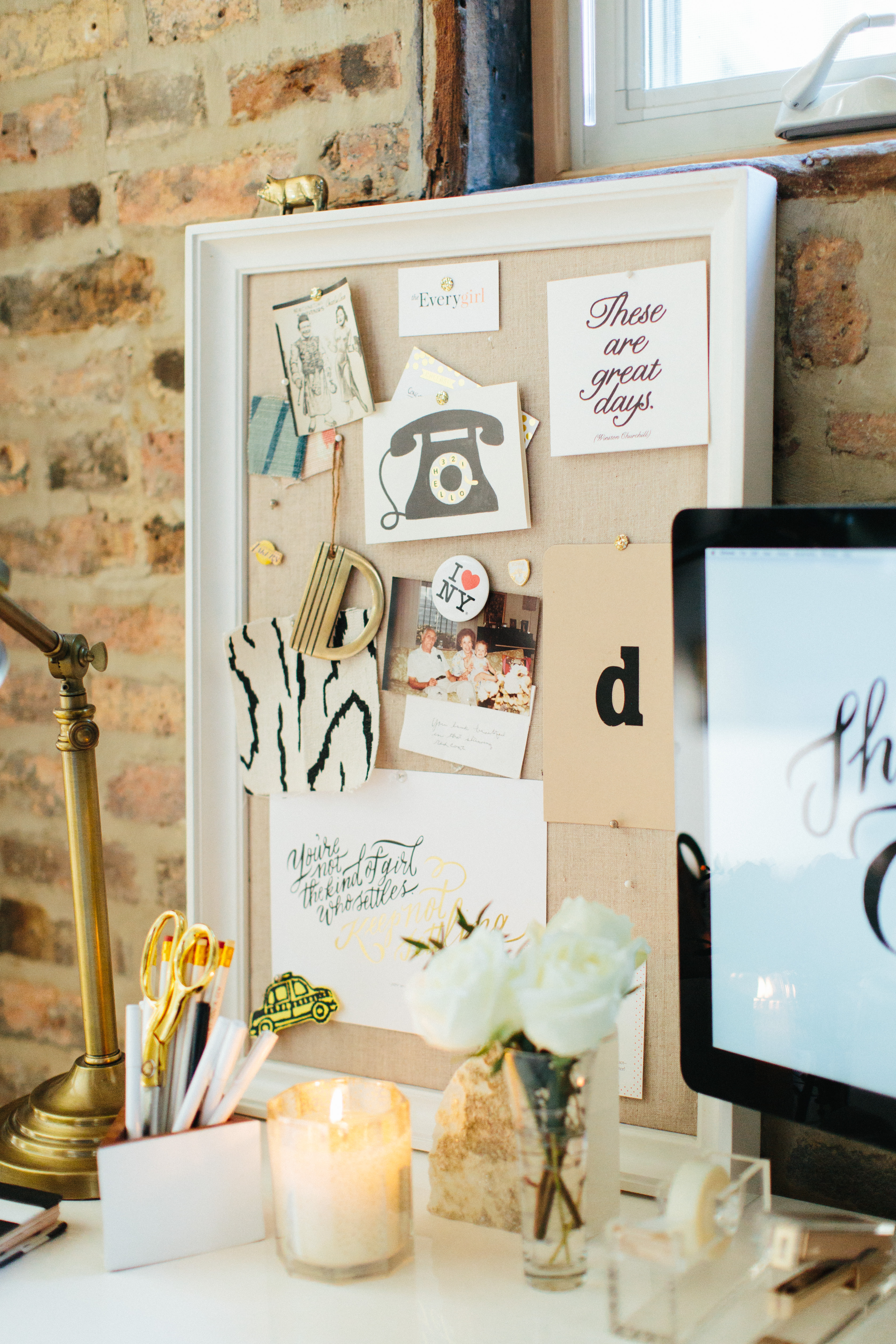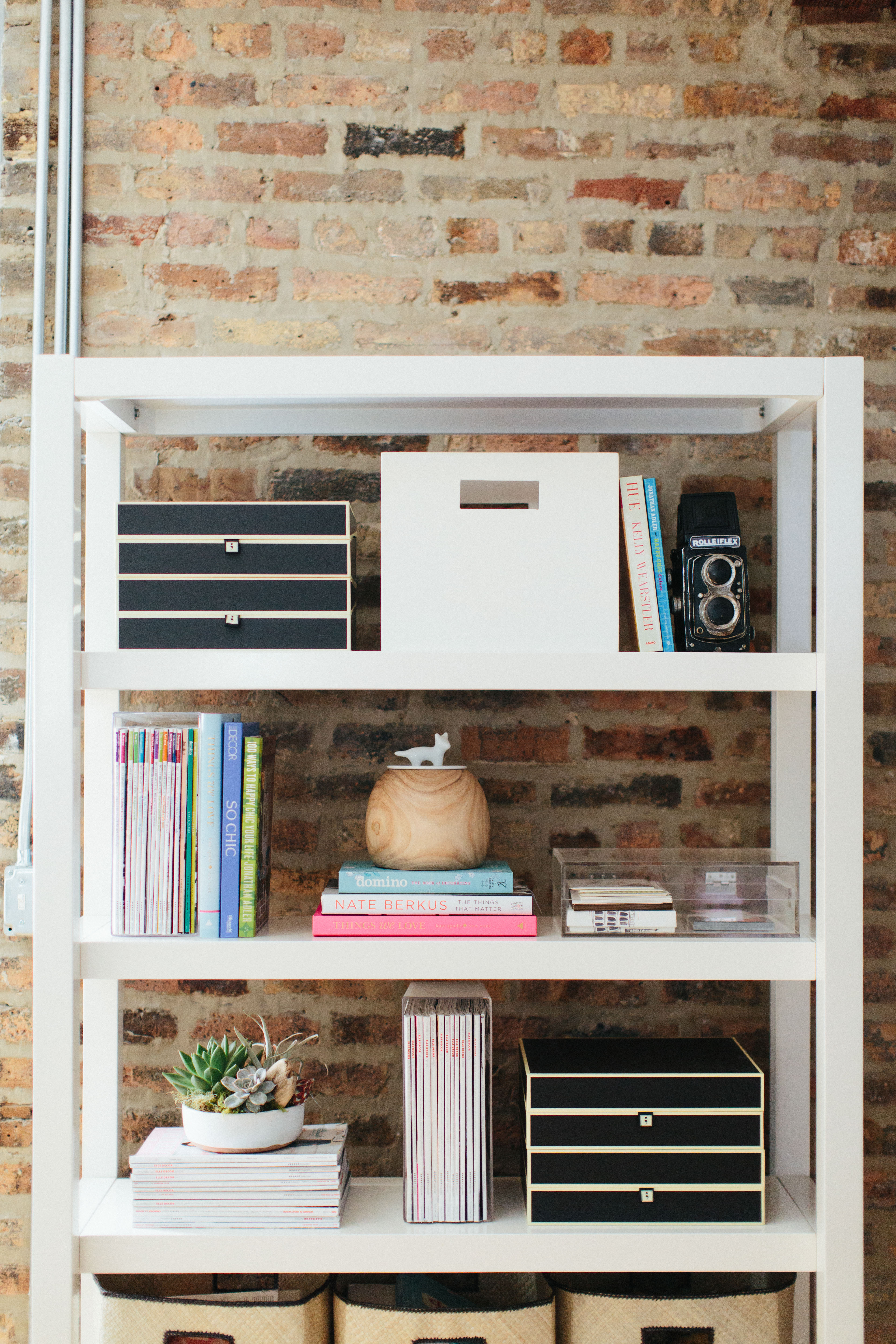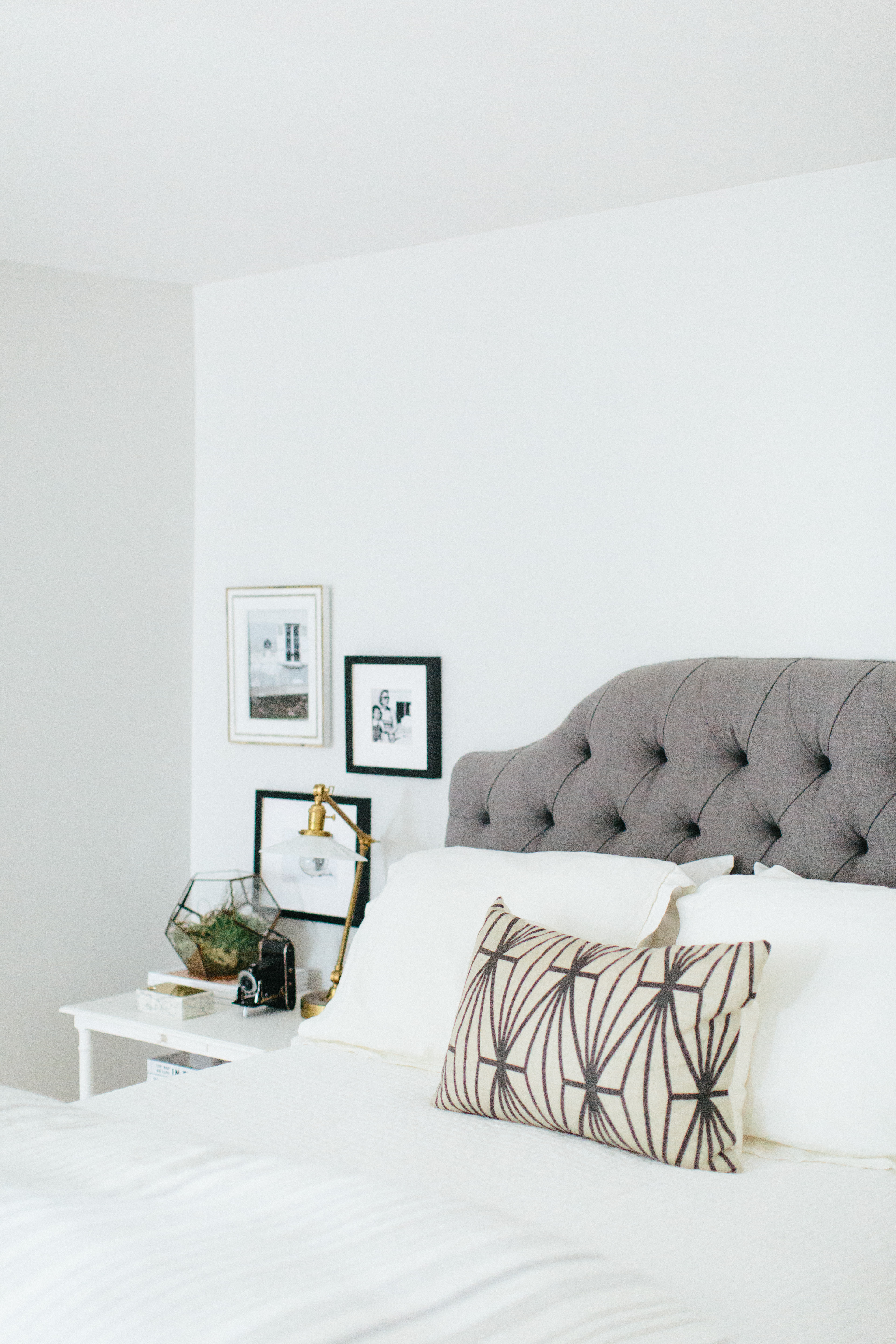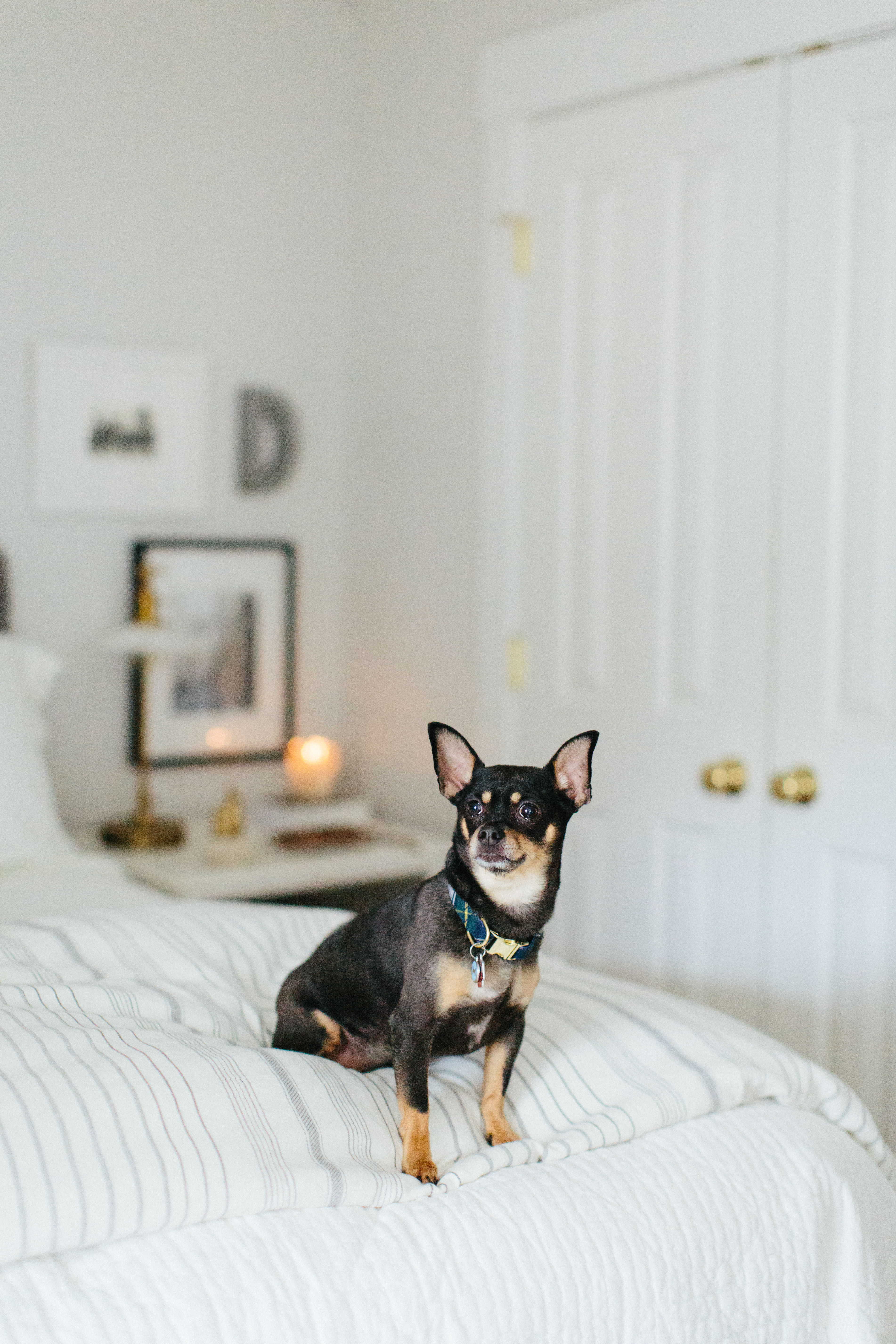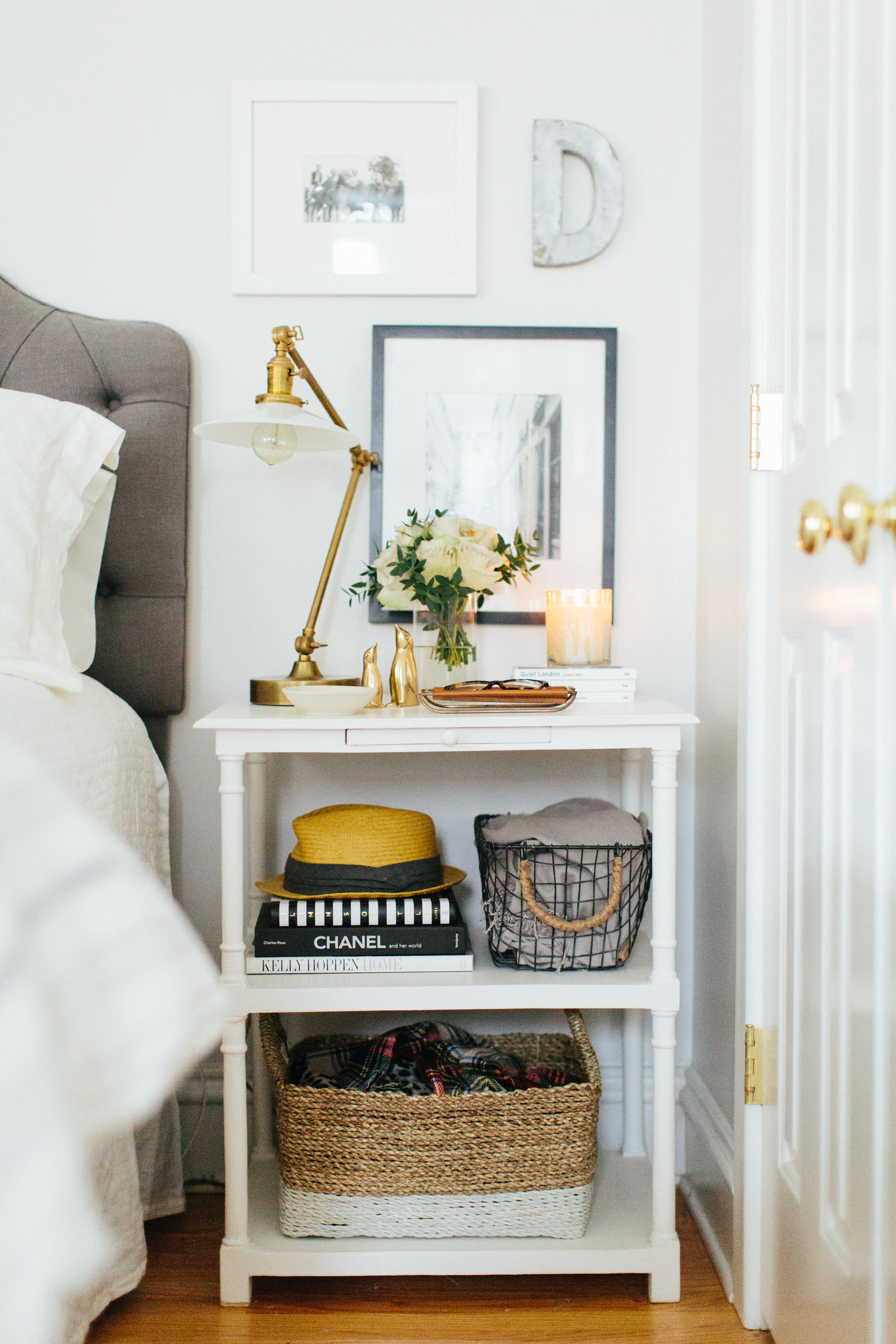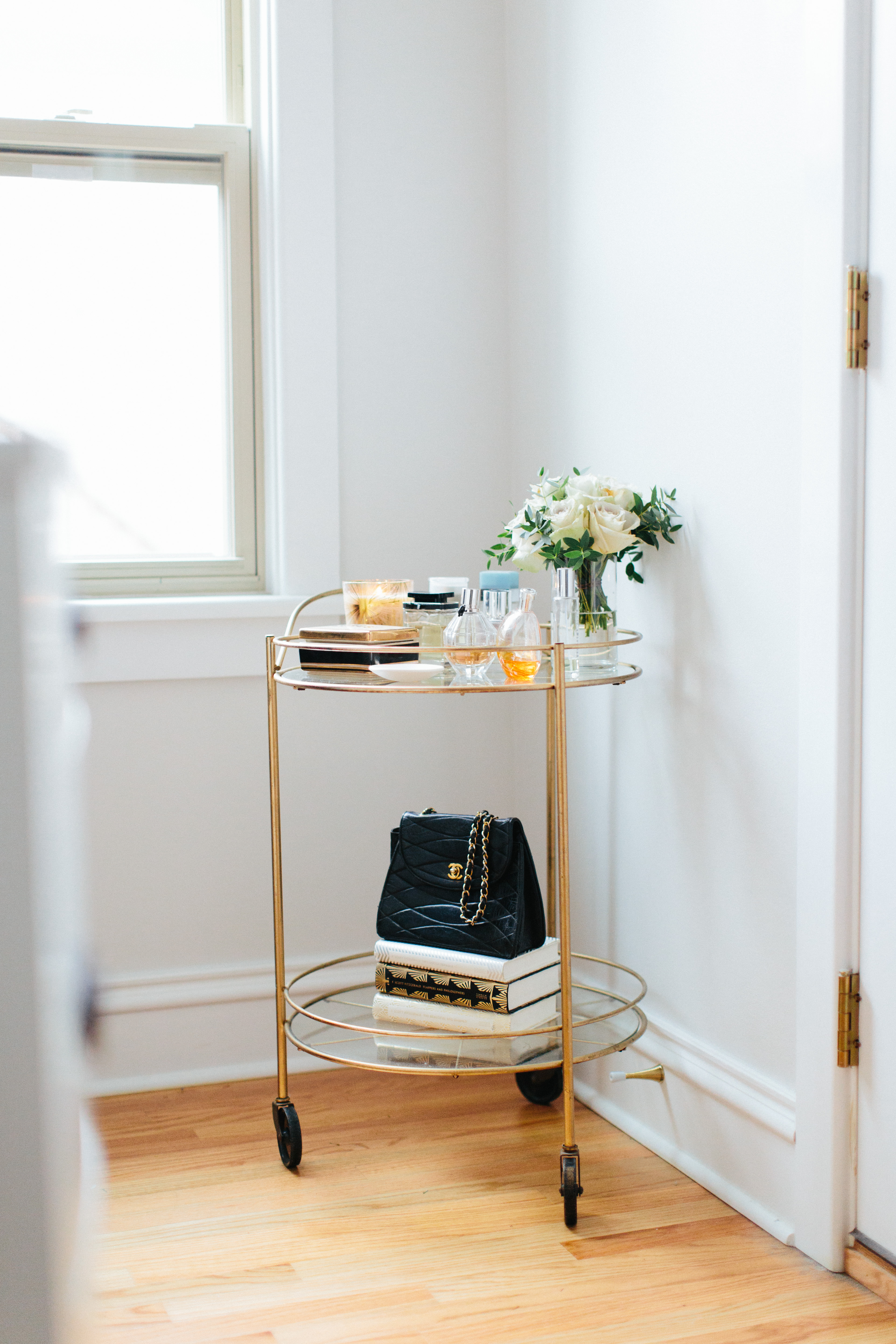 Bedroom Sources
headboard, Ballard Designs
duvet cover, Restoration Hardware
throw pillow, Etsy
sheets, Crane and Canopy
nightstands, Wisteria
bedside lamps, Schoolhouse Electric
penguins, vintage
terrarium, Jayson Home
camera, vintage
zinc D, Anthropologie
candle, Illume
rug, Rugs USA
dresser, vintage
ceramic lamp, Pottery Barn (no longer available)
Moroccan mirror, Wisteria
tall dresser, Ikea
"Let it go" banner, Schoolhouse Electric
gold feather, Jayson Home
bar cart, vintage
gold planter and zz plant, Jayson Home
dog bed, Harry Barker
Living and dining room styling by myself and Alaina Kaczmarski
Photography by Stoffer Photography
See the rest of our home tour on The Everygirl