Making a Photo Book with Blurb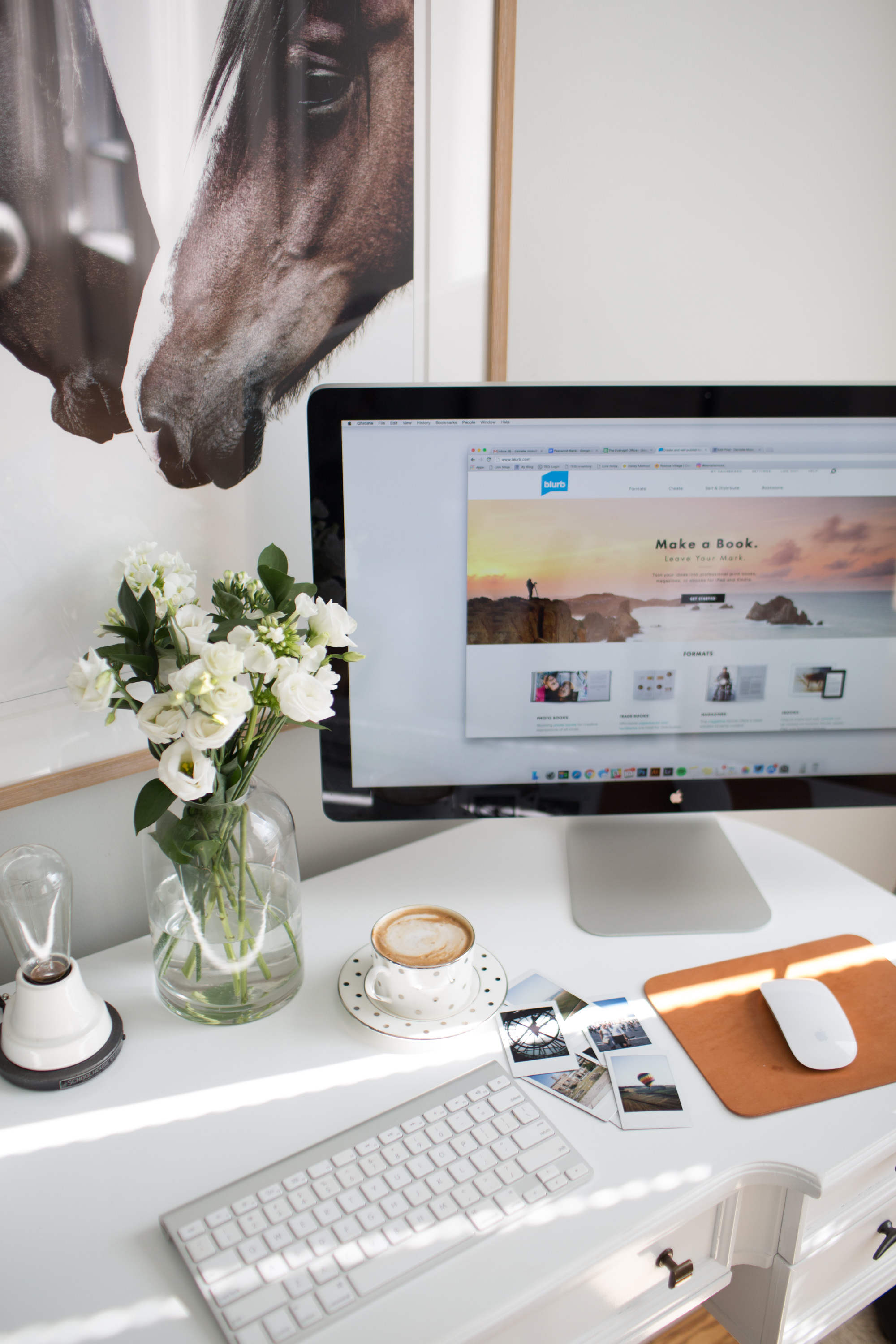 It's no secret that I love photography. I'm always shooting something with my iPhone, Fuji xT1, Canon Mark iii, or Polaroid Instax. A few moments make it to instagram or facebook, most sit on my iPhone until they need to be deleted, and the really big files get stored in Dropbox.
Until now. I teamed up with Blurb to share their creative book-making platform that makes it easy to turn those everyday moments–both big and small–into a book or magazine you and your friends will actually enjoy. I decided to make two books–one with some of my favorite photos from our trip to Europe and another with some of my favorite #ohlookitsbuddy instagram photos.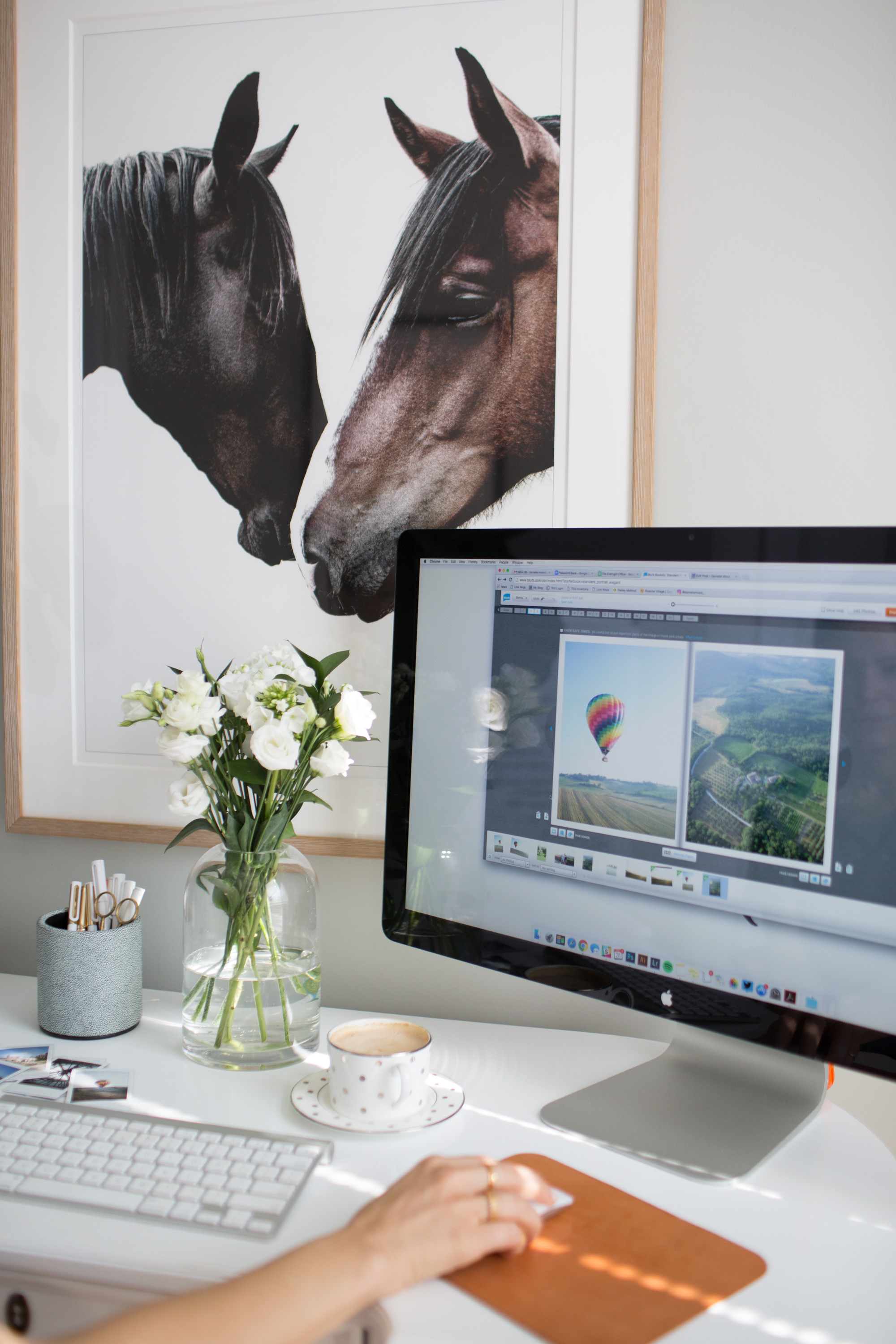 Use Blurb's templates or if you're a designer, make your own in InDesign or Lightroom. I chose to use Blurb's templates because they're aesthetically in-line with what I would have done and so easy to use. I just uploaded my photos, placed them where I wanted them to go, and ordered my books.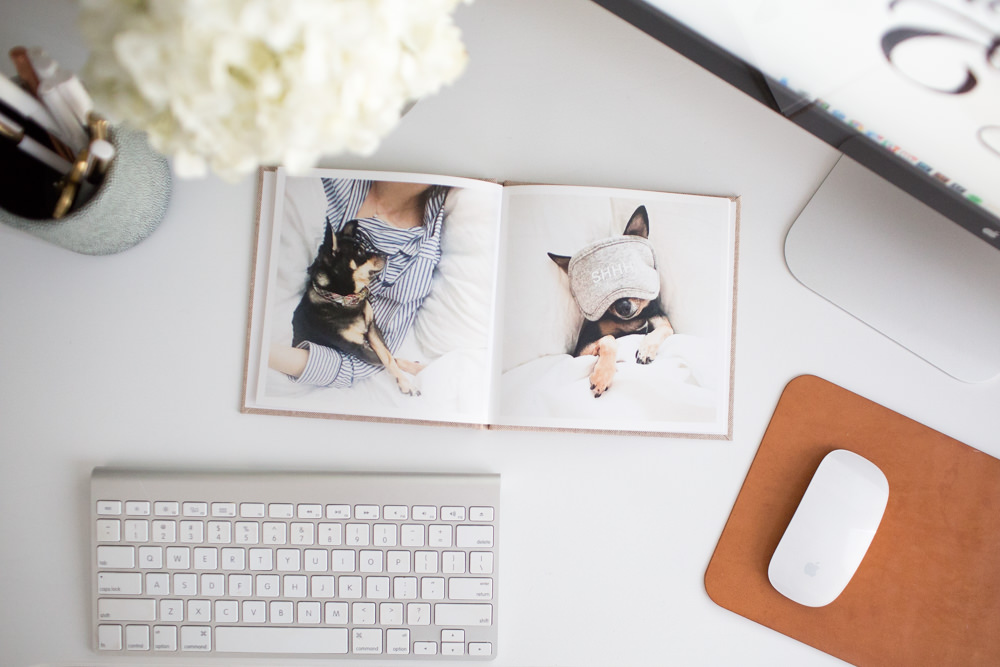 One of my favorite features is the ability to upload photos directly from your instagram account. This makes sharing all those photos a lot more meaningful because the odds I'll be scrolling through today's photos in 20 years is pretty slim. But every few months or year, or after a big trip, I can order a book with some of my favorite moments.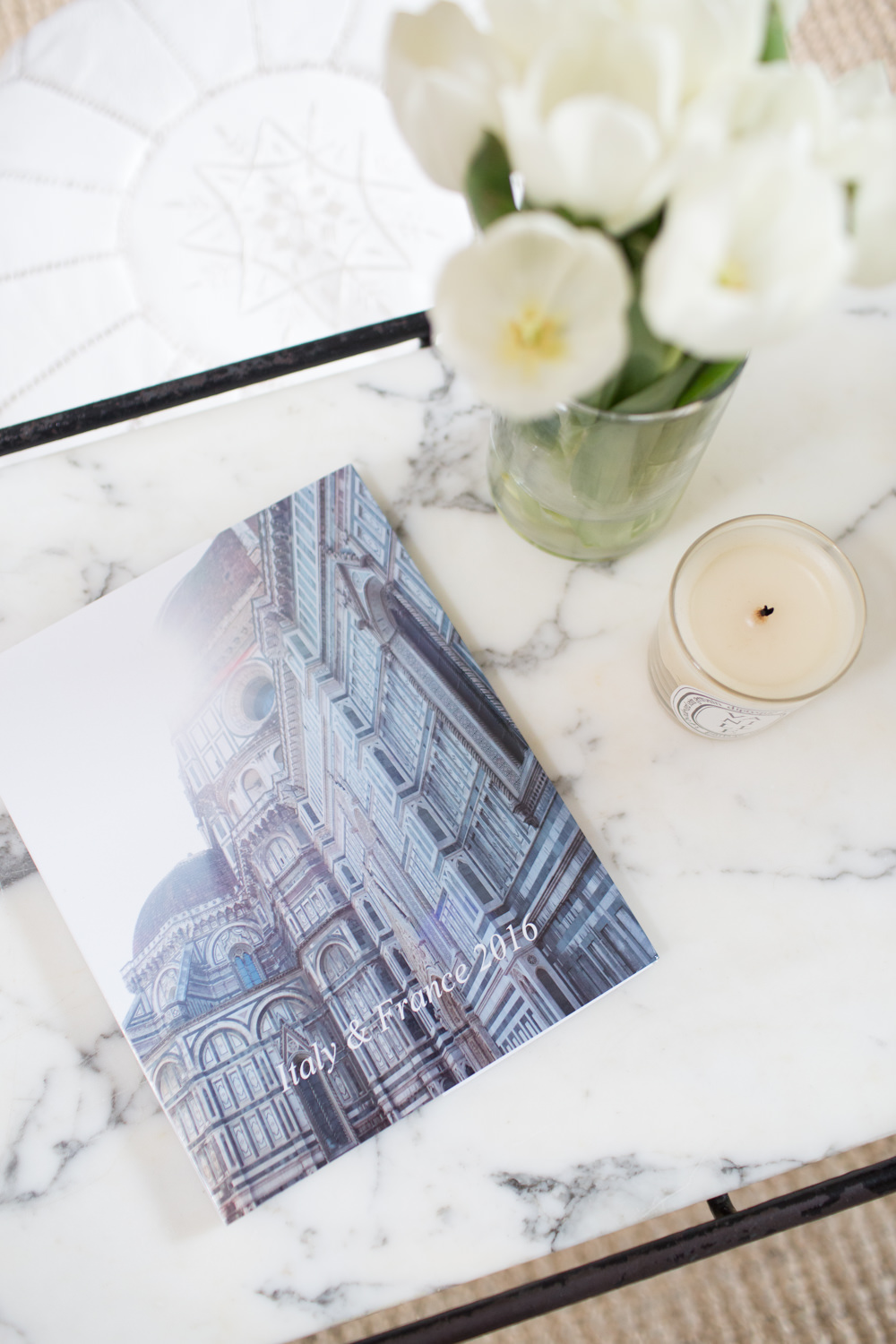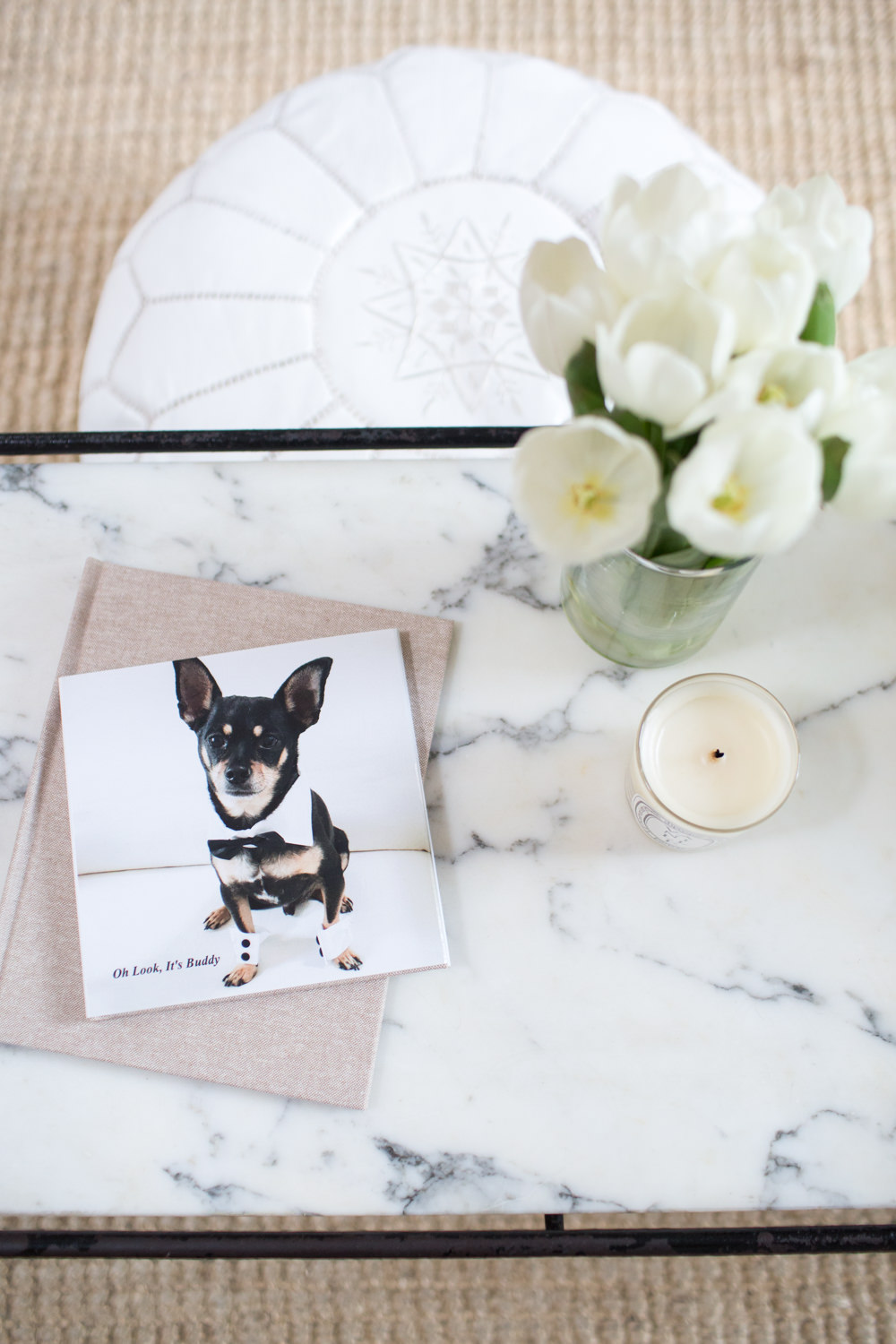 How pretty is the natural linen cover? And can we take a moment to process the amazingness that is Buddy's book? Bookmakers can sell their books on Amazon or in Apple's iBooks store and I can think of at least a dozen people (ok. maybe just my sister) who would want a copy of photos of the world's greatest rescue dog. I know what I'm getting everyone for Christmas this year. Ha.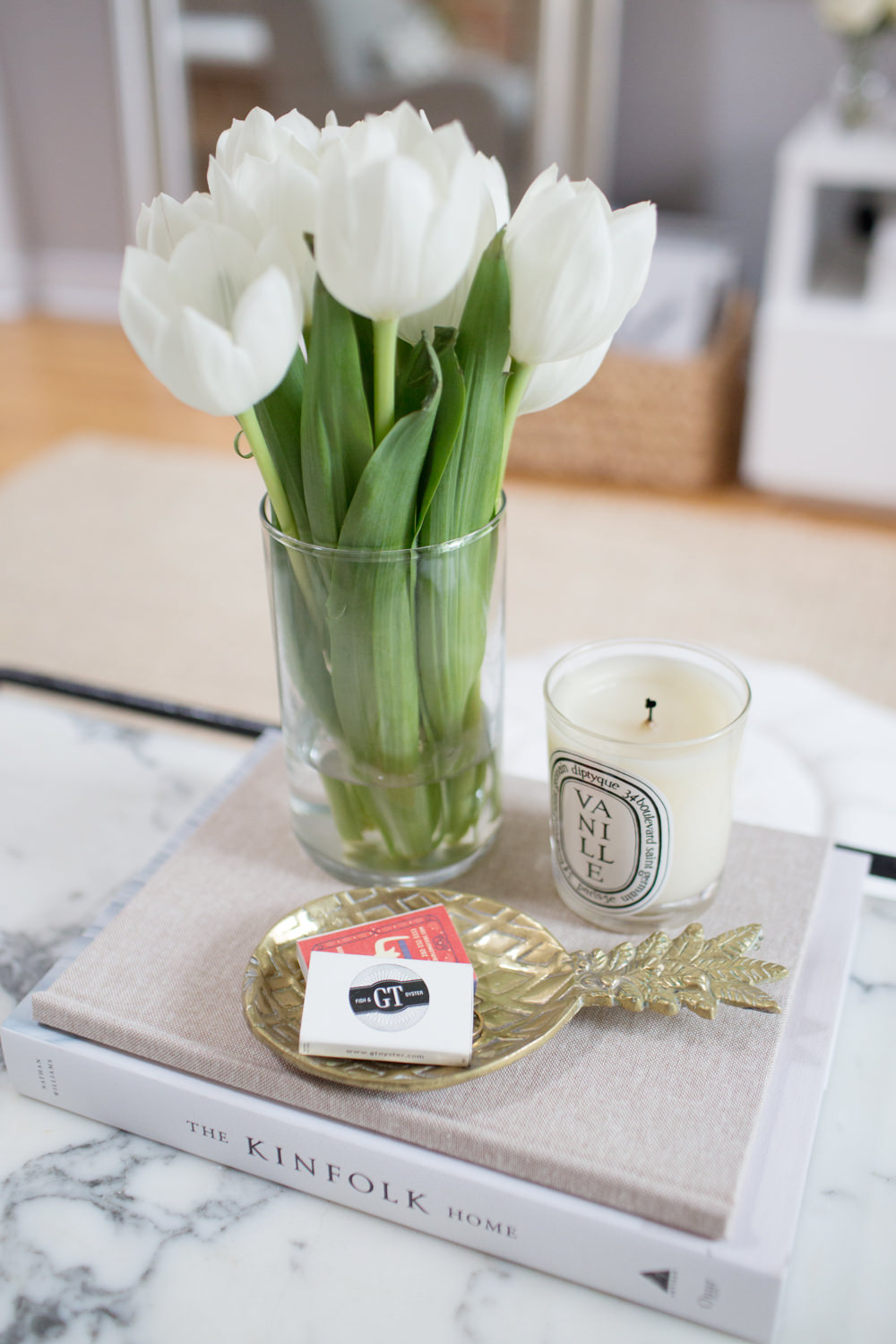 And now I have photos of my trip to Europe on my coffee table which really beats searching for them on a hard drive. And it's neutral, so really, it's a win-win.
What do you do with your photos? What moments would you put into a book?
This post was sponsored by Blurb.