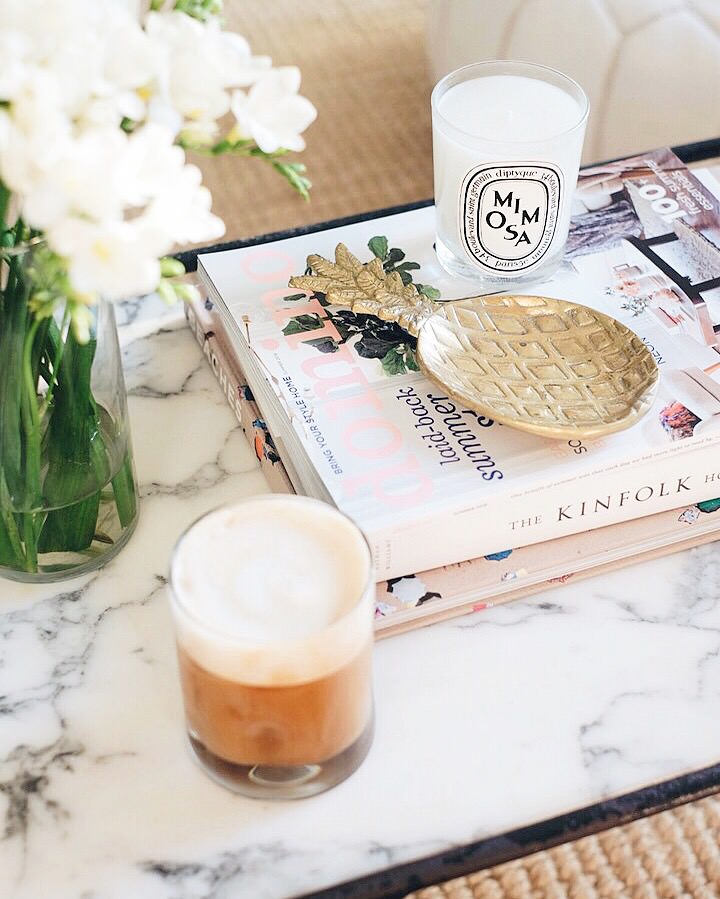 It's finally Friday and I'm excited for a weekend that hopefully won't involve crawling into bed at 8PM because I'm on Paris time.
Back to reality
I've never taken more than a week off work, so my 16 day trip felt like forever. It was an incredible vacation, but the saying holds true–there's no place like home. It feels so good to sleep in my own bed, cook, catch-up with friends, work, and to see my dog every day.
It's also really nice to know what's happening with work since I completely checked out, which is something I've never done to this extent. At the end of the day, it's really exciting to be in a place where everything doesn't feel like it's falling apart when I take time off.
I've been waking up between 5-6AM but actually enjoy having a few extra hours to myself each morning and hope I can keep it up. If only I wasn't too tired to work out during these morning hours. Next week, it's happening.
This week
In case you missed it, I have a great little giveaway happening right now.
While we were in Europe, Conor and I were inspired to have some fun with the bathroom floors in the new place and a few days ago, he ordered this.
I'm flying my friend to Chicago this September for our own little bachelorette weekend! This was actually a really easy and budget-friendly decision considering I won't have to factor in the cost of a hotel. And I get her all to myself which is basically the best thing ever since the two of us could sit alone in a room and have a fun time.
We hosted a dinner with Maison Jules. I wore this dress in navy which is on sale for just $40! It was so great catching up with old friends and meeting some of The Everygirl's readers. We had planned on sharing highlights of the event on snapchat but in light of the attacks in Nice, decided not to post. I'm just so sad for our world and wonder if and when this is ever going to stop.
Weekend stuff
My friend Gina and I spent a few hours together last Saturday after not seeing each other for a month. Sunday, I helped my her husband throw a successful surprise party for her 30th. This weekend, I'm planning a birthday day of fun for Gina. One that she does know about. We're going to one of my favorite places for brunch and then to the pool for some sunshine and friendship.
I'm meeting my friend Shari for a long overdue workout and lunch. She's one of the first friends I made through blogging after moving to Chicago, and we've done a mostly terrible job at seeing each other the past few years.
Hair Straightening
Linda, the owner of Blade Salon came recommended after a friend told me that she offered a more eco-friendly and less harsh option than the Brazilian Blowout. She normally charges $400 for a straightening and takes $75 off your first visit, but if you mention that I sent you, she'll take another $25 off! She's also offering a 30 min conditioning treatment with blow dry for $55 or $30 as an add-on to any hair service. I had it done recently and loved it.
Sales
The Nordstrom anniversary sale is here and I still want this jacket
30% off summer styles at J. Crew
Lots of great new items on sale at Shopbop including Rag and Bone jeans