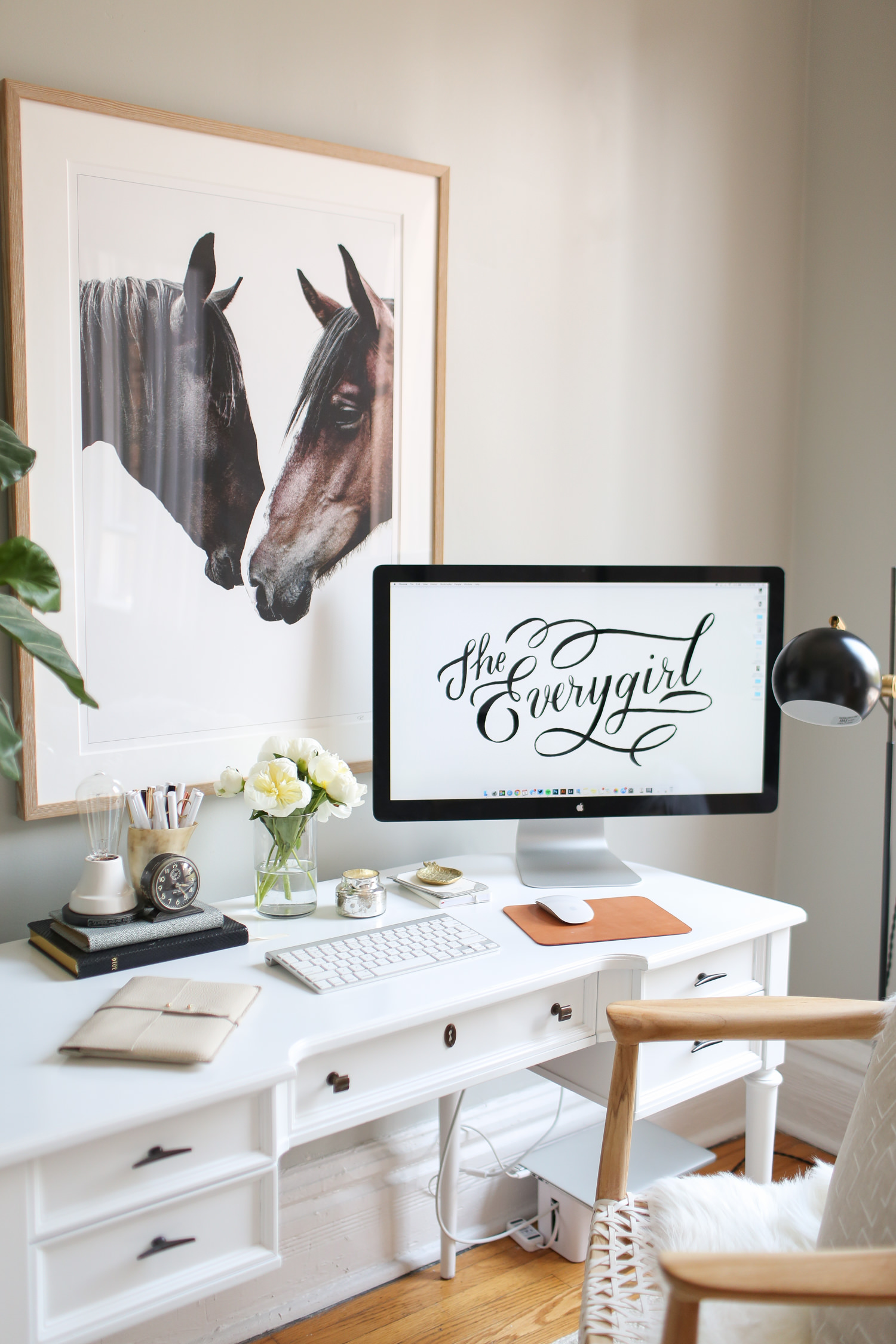 While I've never really wanted a "normal" routine, I'm in need of a few weeks of what I think normal should look like. I get stressed out pretty easily, so the travel, projects, home tour, side projects, new hires, our managing editor all leaving for two weeks, and most recently, last-minute video campaign (I am so terrible and uncomfortable on camera) within one month feels like a lot for me.
We're in the process of hiring our second full-time employee which is really exciting and a little overwhelming, too. While I love our team and what I get to do every day and wouldn't ever go back to the way things used to be, there are times I miss how much simpler things once were. I'm sure most of you can relate to that in one way or another.
My new sofa and chair arrived on Thursday and I photographed my home tour on Friday. My version of the Rose was a prototype, so rather than order a new final version, I held out for our newest design along with a Rose chair, and I'm so glad I did. The bench cushion is the coziest, and I have a white sofa once again.
I met my friend Jessie's baby girl this week and she's so tiny and perfect. We're going to have a little mini-session next week.
Friday morning, I woke up and prepped my home for my 4th home tour. This meant cleaning the floors and counters, dusting, and making sure everything looked photo ready. I'll talk more about the styling process soon, but probably after the home tour debuts on The Everygirl later this month, because it'll  help to show you the before and afters.
I went into the shoot convinced my photography wasn't good enough because apparently I have a thing for self-doubt. But once everything was ready, my nerves subsided and I got to work. A lesson to maybe have a little more faith in ourselves, yes? Yes. And that's one big thing checked off my list–home tour has been photographed, so I just need to cull and edit. Can't believe it's finally done.
The weekend was a much-needed break from everything. Conor and I had some friends over to my place Friday night, I relaxed all day Saturday and went to a BBQ that evening. Got a Sunday morning workout in at flywheel and skipped plans with friends to relax on the deck with Buddy. As I mentioned on instagram, Mother's Day can be a difficult one for me, and I needed the day to unwind on my own. Feeling much better now.
I'm off to NYC on tomorrow, back Thursday, head straight to a store to do a walkthrough, and will spend Friday – the weekend filming a video for the site.
Excited for dinner with Lauren and Christine Wed evening! It's been so long since we've caught up.
Two interior design clients reached out this week. One projects is a beautiful, cozy cottage in CA, which I'll be moving forward on in a few weeks. The other is a potential client that I'll chat with next week–she has a home here in Chicago, so hopefully we'll get to work together, too.
I'm getting a lot better at knowing when I need to slow down, give myself time before starting something new, and at taking time for myself when I need it. I can be really bad about wanting to do it all immediately vs. being realistic about what I need. And I don't know if anyone can relate, but nothing makes me feel worse than telling a friend I don't have time to get together right now.
What do you all do when you need time to yourself? How do you decompress when everything feels crazy?