Shop the Look: My 1st Home Office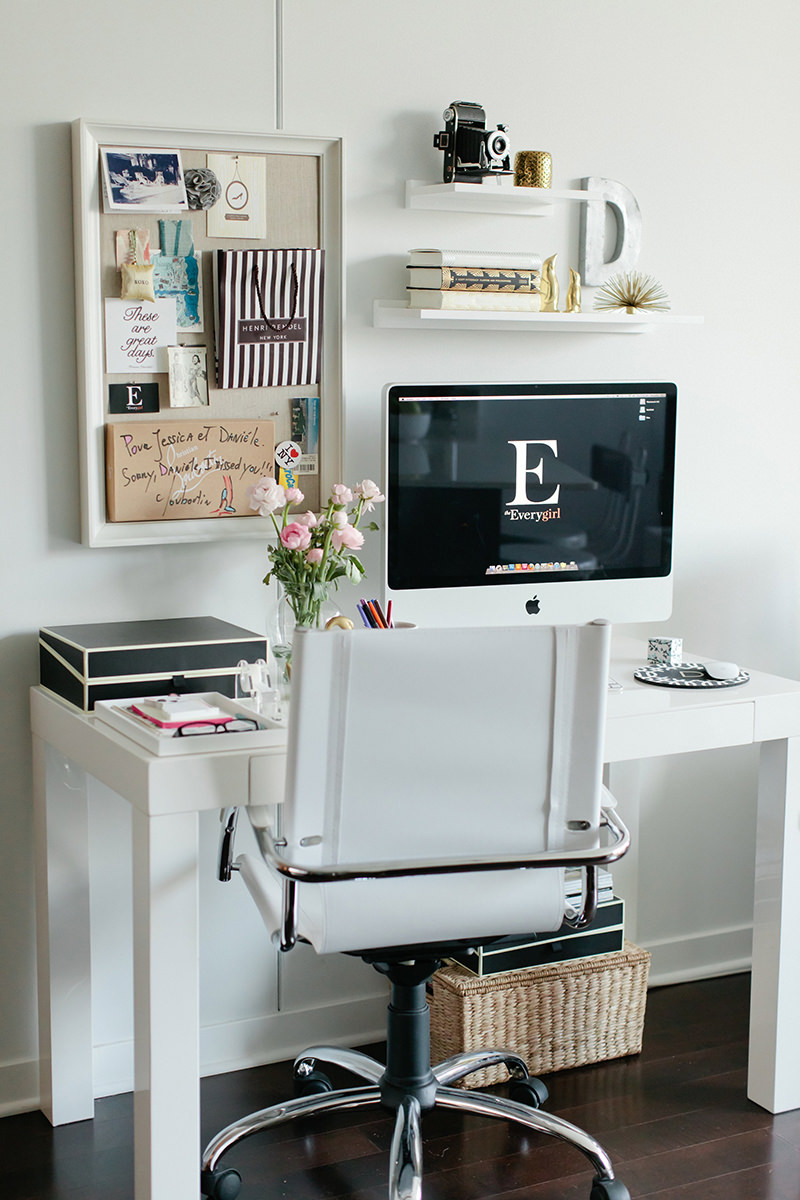 I recreated my 1st living room a few weeks ago, so now it's on to my first little office (circa 2010). My desk was wedged in a small space between my kitchen and living room in my tiny River North apartment. See below.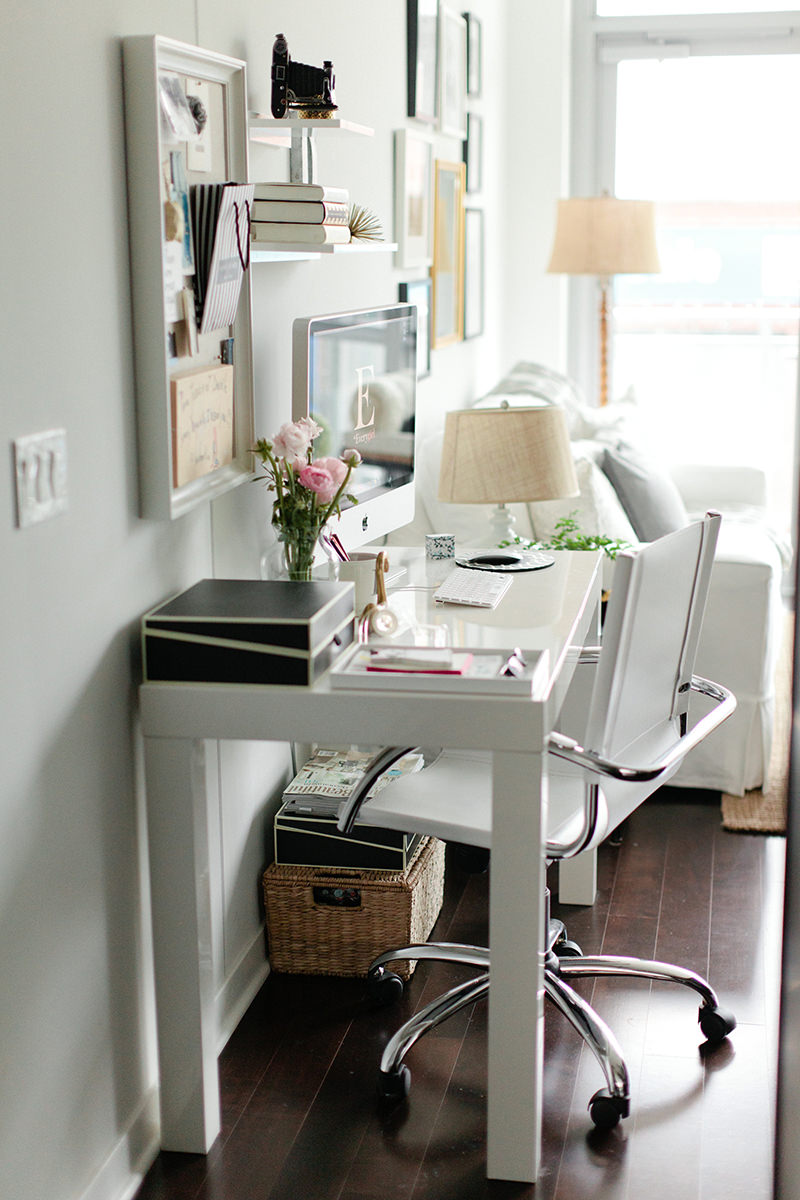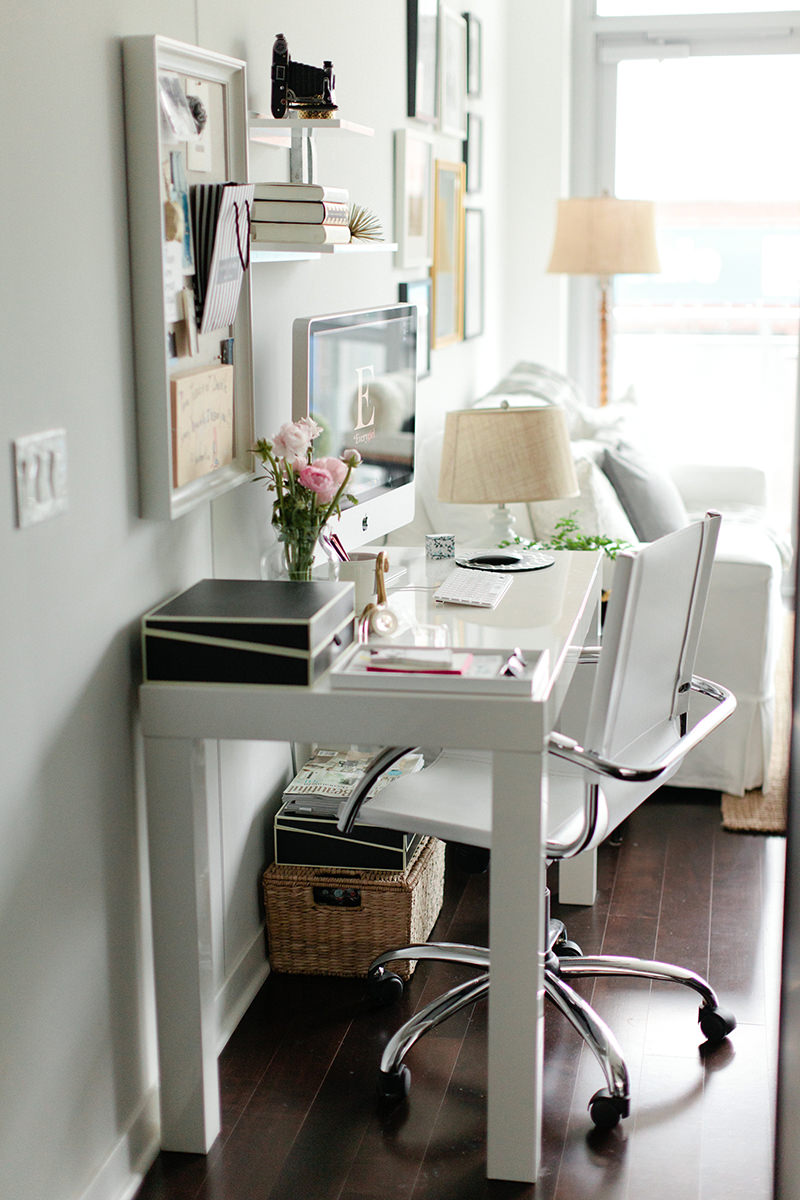 This workspace was very simple, but I suppose that has to be the case when your office is in a makeshift hallway. It featured a classic Parsons Desk and white leather chair (shop similar chairs here and here). A few items are no longer available since it's been half-a-decade, so I've sourced the original items when possible and rounded up similar items for those of you looking to recreate this look.

Pinboard, RH Teen | zinc letter, Athropologie | wall urchins, Target | shelves, Schoolhouse Electric
books, Coralie Bickford-Smith | desk, West Elm | rug, West Elm | lidded basket, Pottery Barn | camera, Etsy