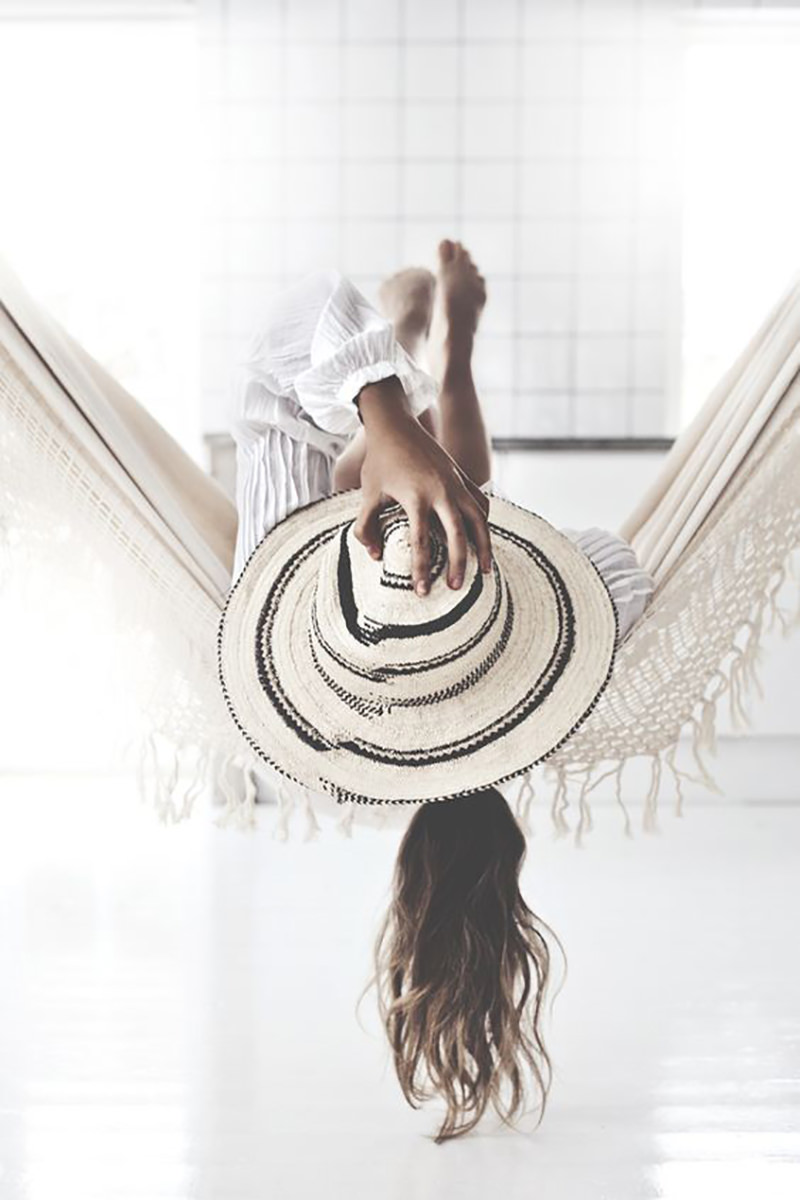 The weekend was cold (40s) and rainy (ugh) and I, like everyone else dealing with this unfortunate weather, need temps in the 70s and a little sunshine. Let's not forget I grew up in LA and went to college in Santa Barbara. I used to think 50s was North Face weather.
There won't be any warm-weather trips until we're off to Italy this summer, so until then, I'll be dreaming of a weekend getaway. I keep things pretty simple with jewelry and accessories. My nails are almost always white or nude/light pink, I'll wear a watch (really into my new watch by the fifth), a dainty necklace, and sunglasses. And the sandals I've gotten more complements on are ON SALE than any other article of clothing I've ever owned.
I just need to figure out how to travel with a hat (they always seem to lose their shape–any tips?), and let's talk about this dress. And don't feel underwhelmed by that simple black madewell dress below. The back is perfect.
Anyone else want to get away? Where would you go?