Neutral Carry-On Luggage for the Jet Setter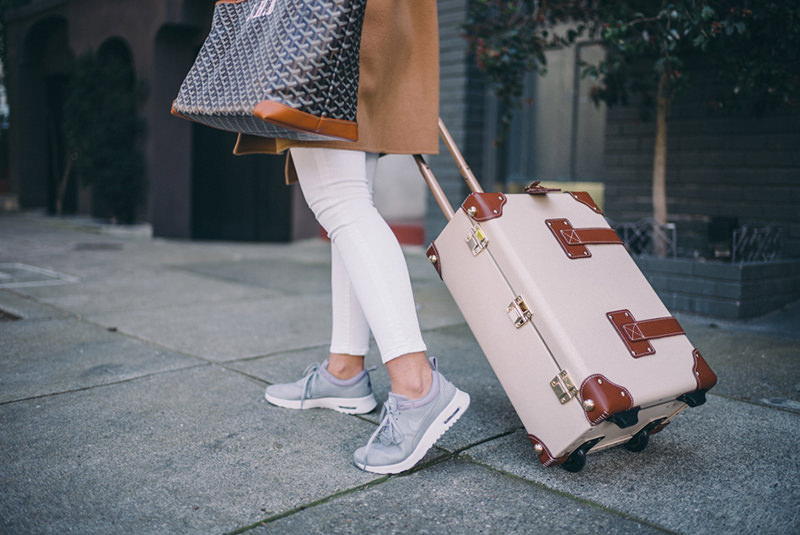 These quick 1-2 night work trips have left me exhausted and looking for a light spinner to make walking through the airport a breezier experience. I've had my carry-on for well over a decade, and while it's held up, this thing is big, heavy, and runs on two wheels, which makes pulling it that much harder. And considering the fact that my back issues keep coming back to haunt me, something lighter is necessary.
I brought my leather duffel on my current trip to DC because there's just one outfit in there, but carrying anything coming off a back injury was probably not the beset idea. It'll work for future travel, but it's time to order a spinner for next month's trips and my upcoming trip to Italy this June.
Here are some of my favorite spinners and duffels for those quick work trips and weekend getaways, or if you're the traveler I dream of being, for a week-long trip with some serious capsule traveling going on. It's a thing.
Clockwise from left to right: 
Brics | Victorinox | Delsey | Cuyana makeup bag | Herschel | Rimowa | Tuckernuck satchel | Coach duffel (more affordable version here)
Coach passport case | DVF | Away Travel spinner (with battery that charges your cell up to 4x)
image via gal meets glam