Shorts? For Spring? Groundbreaking.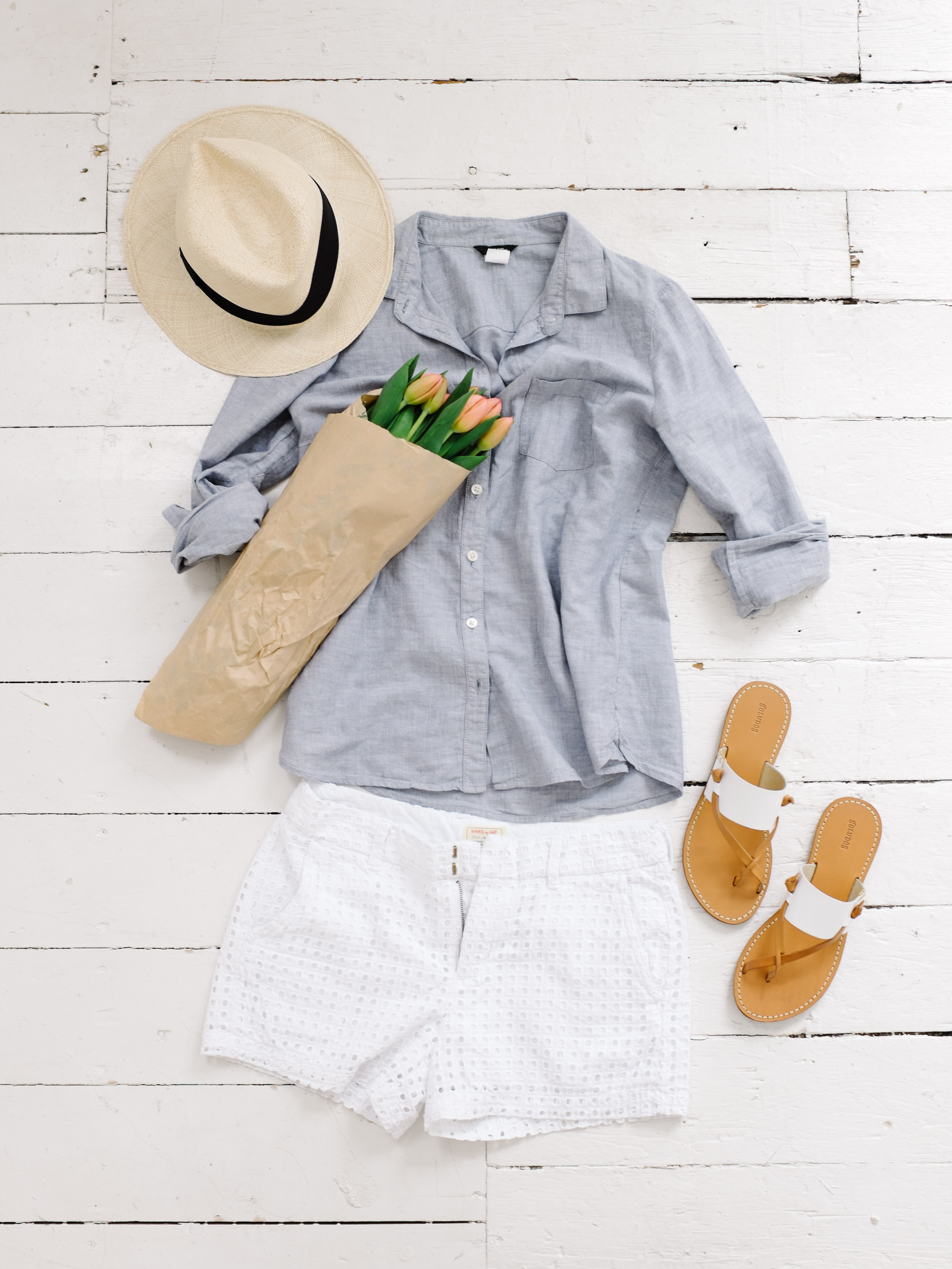 After a long, cold (read: freezing), Chicago winter, few things are more welcome than sunshine and the ability to break out clothing that doesn't cover every square inch of our bodies. And now that spring weather is finally here, my days have gone from housebound being able to spend time outside without the air causing physical pain to my face.
Also those tulips and peonies.
While I spend most warm days in dresses and denim shorts, I'll be adding these GAP Factory eyelet shorts into the mix this year. I usually stick with classic and (mostly) timeless basics, and this eyelet trend fits right in. And any casual piece of clothing that can be dressed up enough for a nice lunch or dressed down for running errands works well with my lifestyle. I keep it pretty casual most of the time on account of the fact that I'm so breezy.
Cue eye rolling.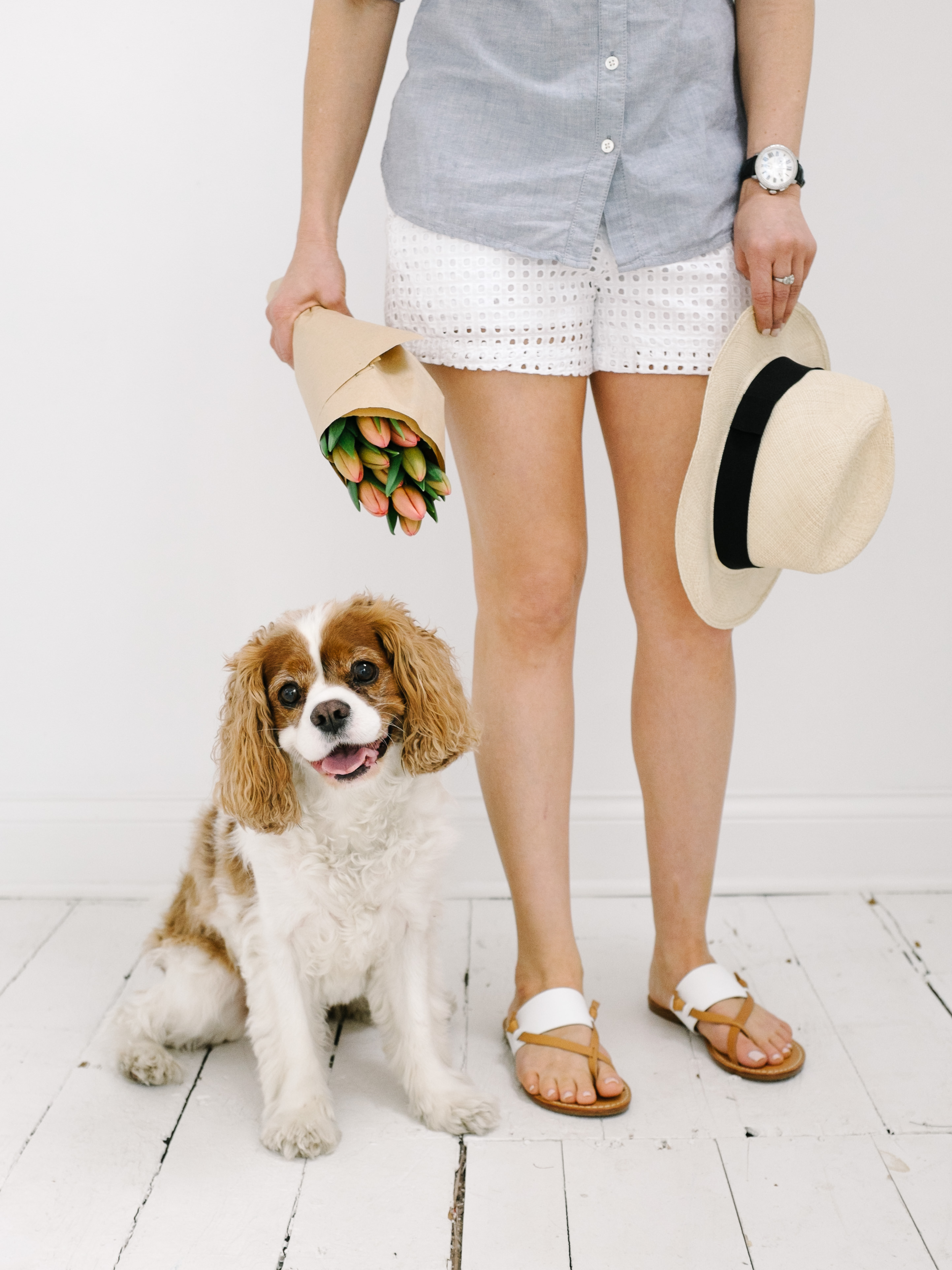 I'm most excited about feeling the warmth of the sun on my skin. That might sound crazy, but not feeling warm for months will leave you appreciative of such things. So bring on the patios, grilling, nights on the deck, farmer's market, walks on the lake, and finally, laying out by the pool. And let's not forget days at the beach with Buddy and his friend Riley Kett (pictures above). Riley swims and chases sticks while buddy sunbathes. I can't wait.
Everything at Gap Factory is 25% off through April 24 with the code GFSAFE. Now excuse me while I get a little work done and pack for DC because I'm leaving town. Again.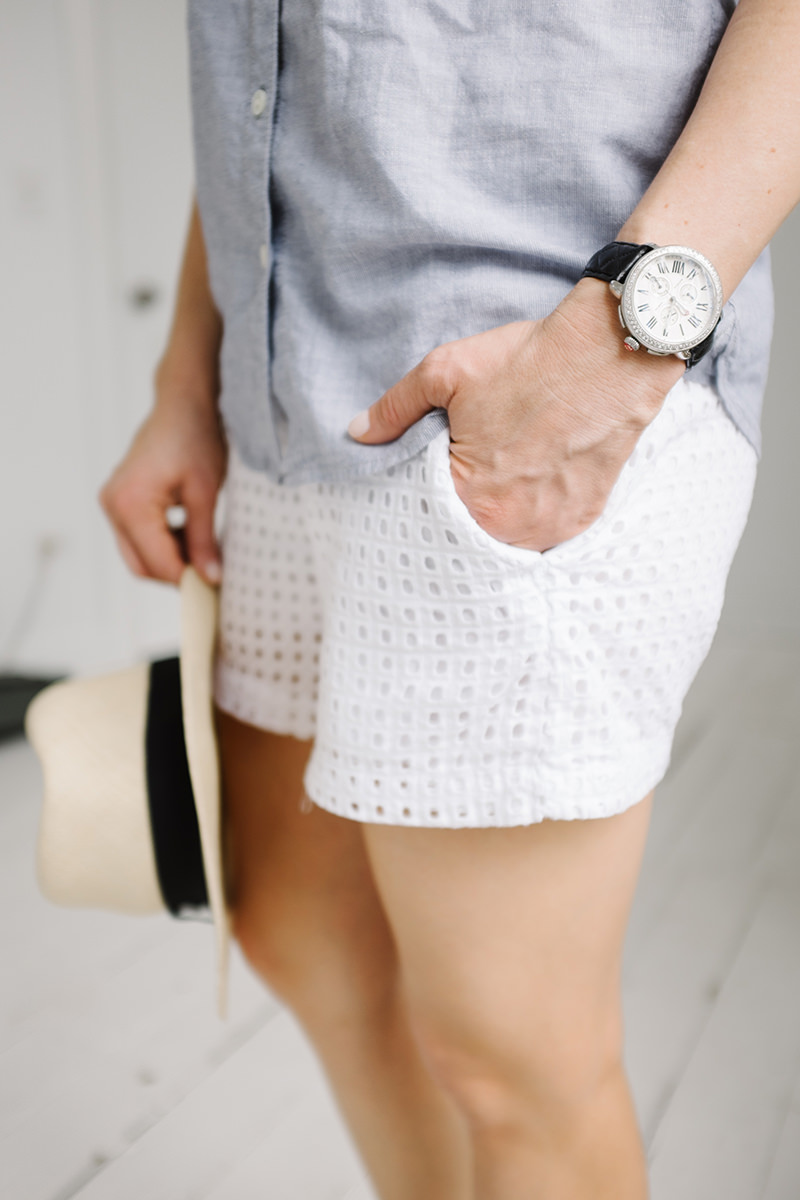 Photography (and dog) by Katie Kett.
This post was sponsored by GAP Factory. All opinions are my own.