Giveaway: Win 7 pints of Halo Top Ice Cream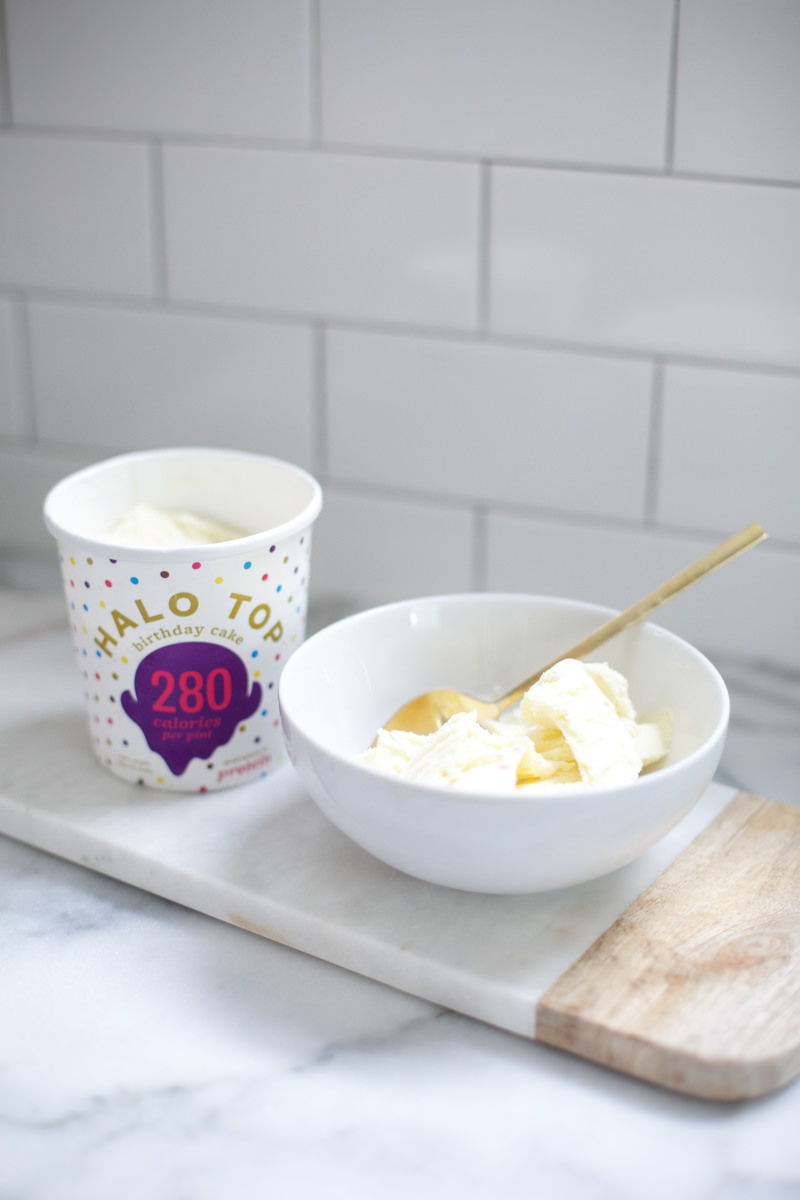 THIS GIVEAWAY IS NOW CLOSED. WINNERS HAVE BEEN CHOSEN AND TAGGED ON INSTAGRAM. THANK YOU! 
I love ice cream, but it's one of those things I try not to eat too regularly because like bread, candy, and pizza, it doesn't do me any favors. There's the real stuff, like Ben and Jerrys or talenti. It tastes good but it's 100000 calories, grams of sugar, and has a ton of fat. Can't do it. And the "healthier" options. Coconut and almond milk–they're not processed but are high in calories, "natural" fats, and sugars. And finally, the "light" ones which are low in flavor and have the consistency of sand. Here's looking at you, Arctic Zero. That stuff is the worst. 
Then it happened. Our very health conscious director of brand partnerships told me about the magic that is Halo Top. Ice cream that isn't processed and isn't full of calories, fat, or sugar. An entire pint for under 300 calories? It's real, guys.
So I bought a pint of vanilla at Whole Foods, ate the whole thing, and didn't feel even a little guilty. Because the whole thing is under 20g of sugar and is packed with protein. And t's fluffy, delicious, and basically perfect.
So I bought some more and fed it to my boyfriend who didn't want to try healthy ice cream because he was sure it wouldn't be good. Huge mistake. He ate all my halo top and confessed to having 2 pints a day while I was in Iceland. Because when your girlfriend leaves town you eat Halo Top for dinner.
But really, it's not like I haven't done that before.
It's that good.
I went on to Halo Top's website to learn more about the company and saw that they made mint chip, which I couldn't find in stores. So I emailed them and they offered to send some my way. I wasn't expecting a dozen pints, but that's what I got, and we ate them all faster than we probably should have. But there's protein.
And then we bought some more. I've tried every single flavor and like all of them. The lemon and chocolate probably appeal to me the least because I don't love those two flavors in life, but I usually hate chocolate ice cream and actually like this one. And I bought lemon at Whole Foods yesterday because they were out of vanilla, so it's still good. 
The vanilla and mint chip are by far my favorites, which makes sense since they've been at the top of my list since I was 7. Strawberry and birthday cake take home 3rd and 4th place. I love this stuff so much.
I asked my new friends at Halo Top if they'd want to team up for a giveaway, so here I am, giving two winners each one pint of each flavor! I'd like to mention that I am in no way being compensated for this post (aside from the delicious ice cream they sent over). I just love this stuff that much and wanted to help two of you get your hands on it, and hopefully spread some awareness because like I said, this stuff is the greatest.
To enter: Follow @halotopcreamery and @daniellemoss_ on instagram and leave a comment here letting me know you've entered!
Deadline: You have until Sunday, April 3, at 11:59 PM CST to enter!