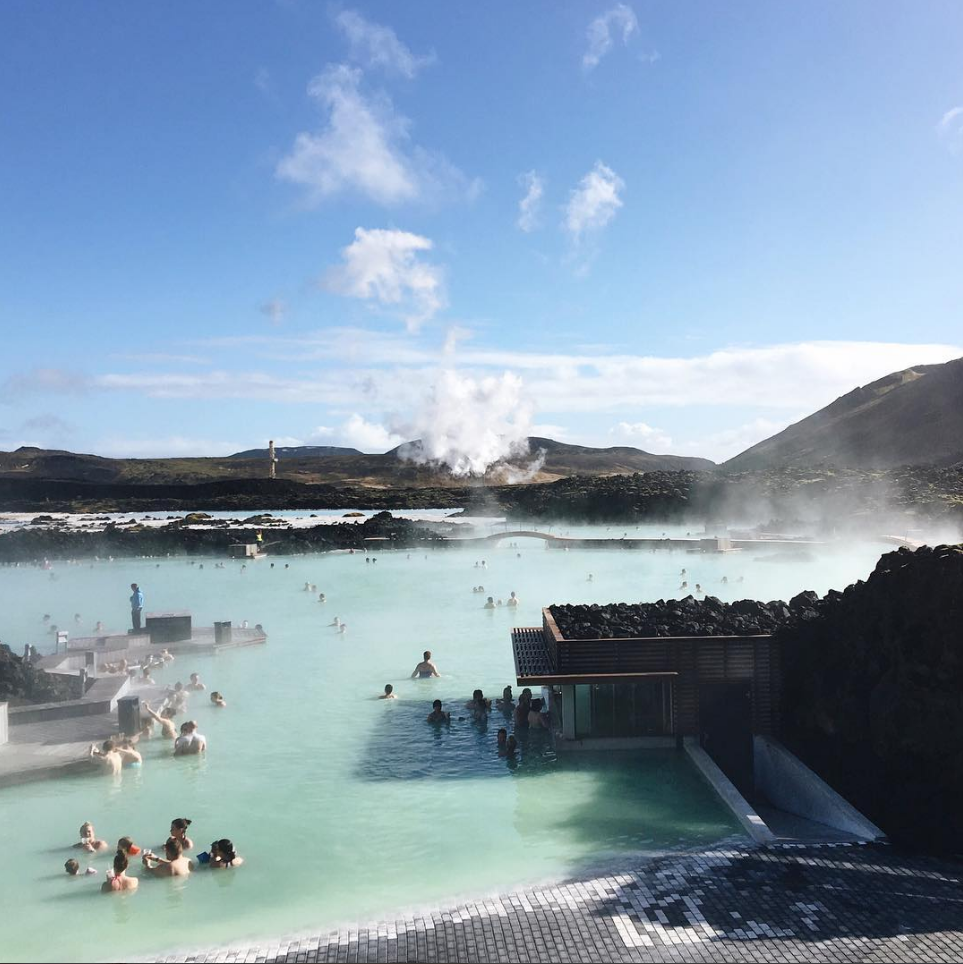 It's been over 2 weeks since sharing a life update, and while I'm fairly certain these only mean something to me and one of my best friends in LA who always reads my blog even though we talk at least 2-3 times a week and she knows everything that's happening in my life, I'm going to keep on doing them. These are the reason I blog. I love having these posts to look back on.
Wednesday evening, I returned from a 2.5 day whirlwind trip to Iceland with Blair Staky, Jess Keys, Jess Sturdy, photographer Dan Kelleghan, and writer Wendy Altschuler. We took a 6 hour direct flight via Icelandair and spent a fun 2.5 days traveling together. There will be an iceland travel story on The Everygirl, but I'm planning on a brief recap here, too. That trip inspired this post, so I'll share more thoughts on that soon, too.
The following day, Conor and I booked our flights to Italy for his sister's wedding this summer! Prior to this year's travels, I had only taken one international trip (Europe in 2012) since a childhood trip to Mexico. So this year, I'll leave the country as many times as I have in my entire life.
I spent Friday night in with the pup, a hot bath, and some face masks. It was heaven. Saturday afternoon rolled around and I realized I had only left my place once since getting back from Iceland Wednesday evening (for about 20 min to run to the store). I don't do much during the week but would have gone to yoga or spin class if my back wasn't so messed up. One side feels really sore and is tight/pinches. Any tips would be welcome as I'd love to get back to normal sooner than later.
Conor and I packed a few boxes Saturday afternoon (which meant me wrapping plates at counter level because of my back) and then we had wine, ordered coalfire pizza, and watching The Revenant. I lasted about 5 min–it was way too violent for me. Easter was spent in the burbs with Conor's family–broke out my new M. Gemi flats which are sold out in this color but still available in a few others.
The sandals I've been eyeing at J. Crew were excluded from the past few sales, but they're finally 25% off (along with almost everything else).
This new rug was exactly what my kitchen needed, and my new white sofa (come on, you saw that coming) should arrive in a few weeks! Warm weather is just around the corner, so I've finally chosen furniture for my deck. Home tour gets shot at the very beginning of May, so I've got some serious styling to do. Just one more month to go.
And that's about it. Time to dive back into work! Have a great Monday.