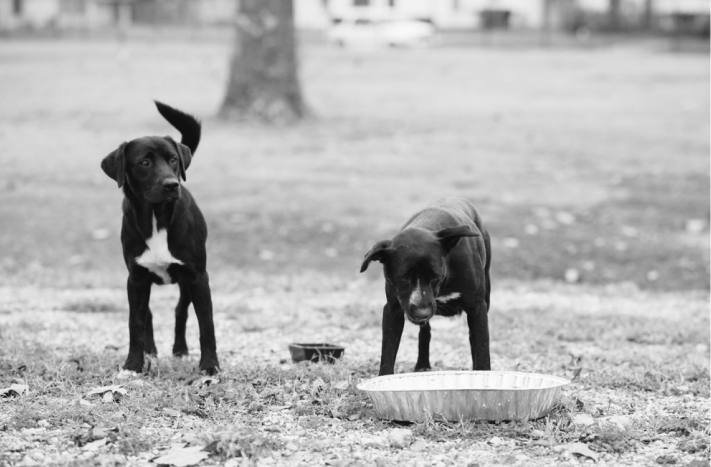 Each year, I set goals for myself, and one is always to give back. I usually find some small way to do something, but it never feels like enough (for me). 2016 became the year I was finally going to take some action, so I signed up for The Her Initiative's #25for25 (planning on taking a trip with them later this year), and I joined my first professional board at PAWS animal rescue here in Chicago.
Why PAWS? Here are some of there stats.
Back in 1997, 42,561 pets were euthanized in the city of Chicago. PAWS helped bring that number down to 9,817 in 2014 and it's their goal to make Chicago a no-kill city. 
5,987 adoptions in 2015!
And 18,418 surgeries in 52015
Talking about giving back is a tricky one, because I don't want or need any attention for getting involved, but I've got this platform and feel it's my responsibility to share and hopefully inspire someone to do the same thing. After all, one of my followers adopted this pup after I shared her photo on instagram, and sharing on Facebook inspired one of my friends to join!
And it was Jenna Kutcher who inspired me to finally do something when she shared her story.
So why animal rescue? My family rescued my first pet, Missy (a terrier mix) when I was just 5 years old. She was found pregnant, sick, beaten, and in terrible shape on the streets of LA. There were lots of other rescues in my life–some from organizations and others we found in our own front yard.
I adopted Spicy (a sick kitten with an eye infection) from the pound the day after I turned 18. And then there's Buddy. For those of you who don't know his story, we met in December 2008 while living in Los Angeles. I was out running errands, walked past an animal adoption drive, and for some reason, decided to walk in and take a look. There were no plans to walk away with a dog, especially not a chihuahua which until Buddy was a breed I didn't even like.
But there he was. A tiny, broken (legged) boy, who looked up at me and whined. I'll never forget looking at him and saying "oh sh*t, I'm getting a dog". I wasn't even that much of a dog person, but I was very clearly this dog's person, and he's changed my life for the better. It's been a journey with this sweet little guy. First, he needed his patella luxation repaired (common) and then, in 2013, thrombocytopenia. Note to anyone looking to get a pet: invest in insurance before something big happens and it's a pre-existing condition. Learned that lesson the hard way.
This is the very first photo I ever took of my sweet, little pup with the broken leg.
Buddy was surrendered to the pound because his previous owners didn't want to treat his broken leg. The story is that he was hit by a car, but i'm convinced he was beaten. He looked so, so sad, and still drops his head when I stand over him. And since he was injured, he was on the list to be euthanized at just a few months old. It kills me. Fortunately, a rescue org came in, scooped him up, and you know how the rest of that story goes.
So it only seemed natural that I'd get involved with a no-kill animal rescue organization. My friend Jena tried to get me to join the PAWS board last year but for whatever reason, I waited until 2016 to do it. All that matters is that I'm involved and a doing what I can to make a difference.  Joining is pretty easy, so if it's something you're considering, feel free to reach out with any questions! Happy to help.
During my first board meeting, I signed up for the Animal Magnetism committee and dove right in, securing donations for the auction and raffle, donating a newborn photo shoot with yours truly, and selling raffle tickets. I'm excited to help plan more events this year, to go through training so I can volunteer directly with dogs and cats in the shelter, and hopefully help get some more pets adopted.
My next goal is to get involved with some organizations that help children in any way (especially orphans) both within and outside the US. Any recommendations would be very much appreciated.
Image by Jenna Kutcher