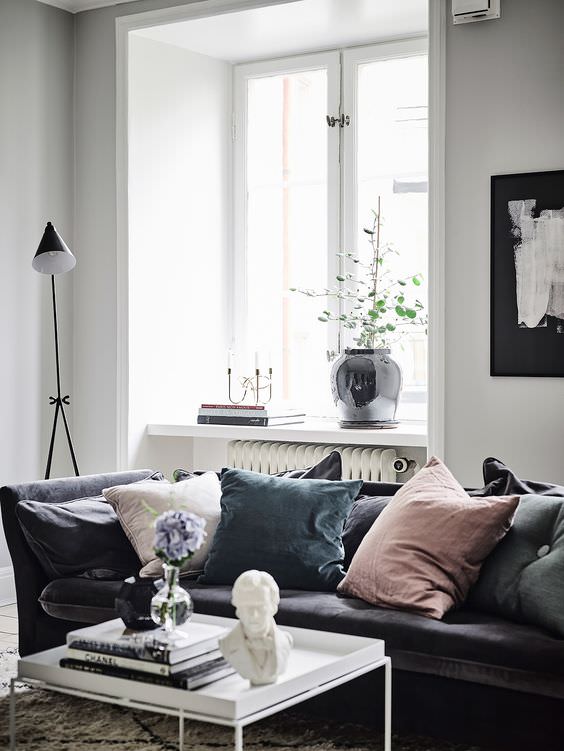 I love the feel of a bright, neutral space. And I loved my white sofa. Sure, I had to wash the cushion covers every so often but it always felt worth it. Then we partnered with Interior Define to design two sofas, one of which is my dream sofa, an english roll arm. I pushed for those caster legs (so dreamy) and after all that, couldn't not get one. So it was goodbye white sofa and hello light grey roll arm. Still light–much of an adjustment.
My current sofa is a prototype and it came time to order a new one. It came down to white linen vs dark grey velvet. I worried that dark grey might feel too dark so I've been scouring white spaces with dark sofas for inspiration. Here are a few favorites.
What would you choose? Grey velvet or white linen?