The past few weeks have been full of change. Conor and I got a new rescue dog, moved in to a new home together, and spent 11 days road tripping through California two days after moving into our new home. It's been a little overwhelming but really exciting, too.
I was finally able to introduce Conor to some of the most important people in my life. He met my family and two of my oldest friends. As bittersweet as it was, he also met great aunt Rose. Sadly, she has no idea who I am anymore, but it means a lot that he got to meet her. And we were able to spend a good amount of time with Sheila (he met her when she visited during summer), who holds the record for my oldest friend–going on 29 years.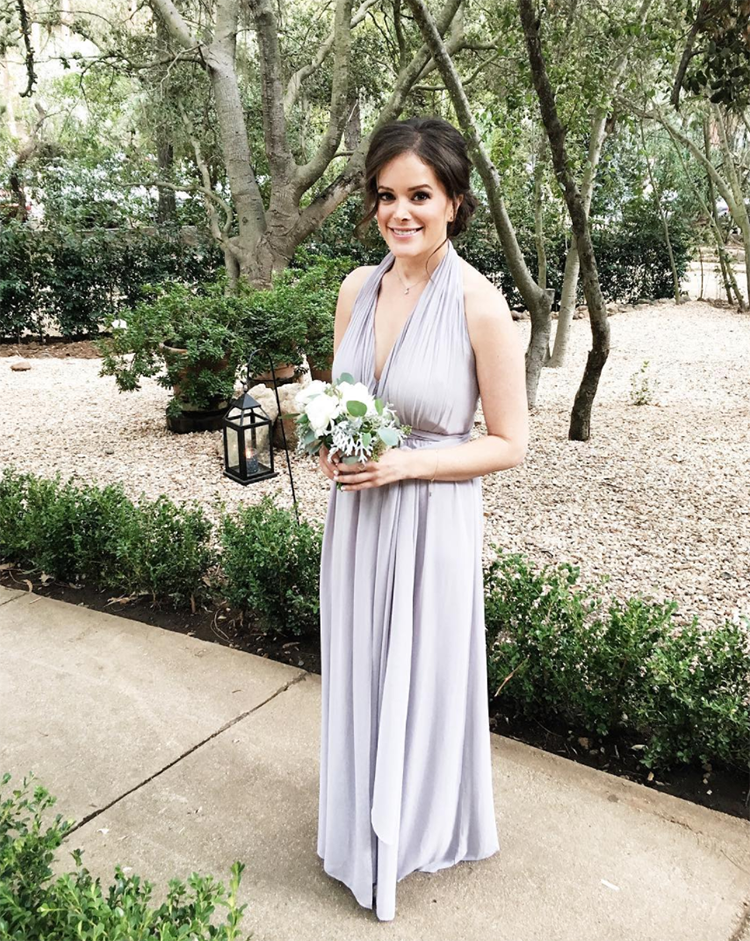 I was in my friend Jodee's wedding and really lucked out with my dress. Not only did I get to wear grey, but I also got to choose my own dress from Joanna August (in silver bells) and really loved it. The style, price point, and color were perfect for me.
I recapped our time in Sonoma and will post more about our road trip through Big Sur, Santa Barbara, and LA soon.
The day we got back from California, our mattress and a few more boxes were delivered, and we've been living through the construction of the kitchen which is coming along and is sort of almost done. Our redi-boxes are still here–8/30 need to be unpacked, so we're getting there.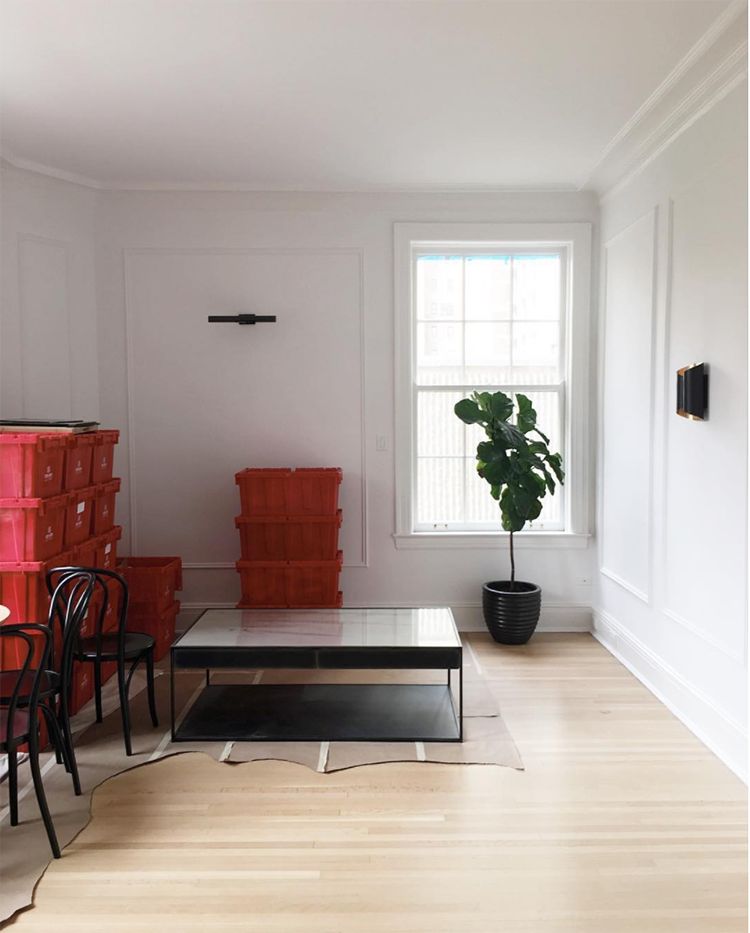 I usualy unpack within 24 hours, so this has been a good lesson in patience. In the end, I've learned that everything doesn't have to be perfect all the time. I dove right into work, spending lots of time on The Everygirl's gift guide.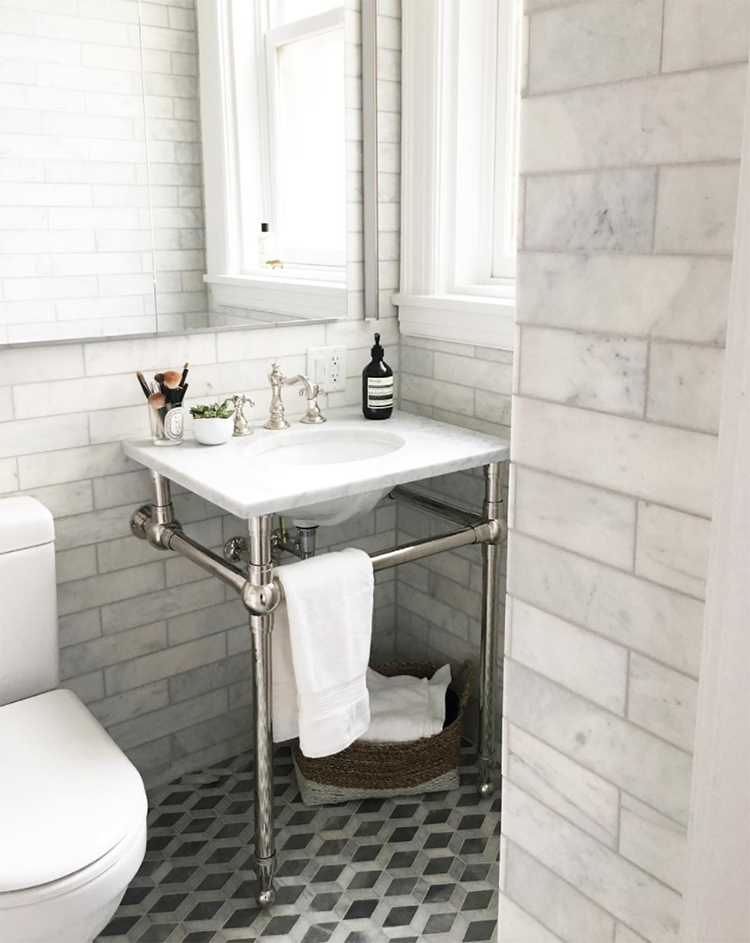 On a very positive note, the bathroom looks like this. It's the room I was really worried about since there's very little storage, but the mirror above the sink opens up to tons of shelving, and we keep a hair dryer, iron, and brushes in the basket below the sink. It's tiny but perfect.
We spent the weekend cleaning, unpacking, looked at a few antique shops, and walked around downtown. And there's been lots of take-out since we don't have a kitchen. Trying to be as healthy as we can though–lots of protein and vegetables.


The new pup is coming home from his foster mom's house today! She took him during our trip and gave us a week to get settled post-travel. I'm a little nervous but can't wait to have the little guy home.
I'm hosting a workout at Flywheel tonight and am excited to introduce some Chicago girls to one of my favorite workouts led by one of my favorite instructors.