2016 no 17: Getting Ready for Italy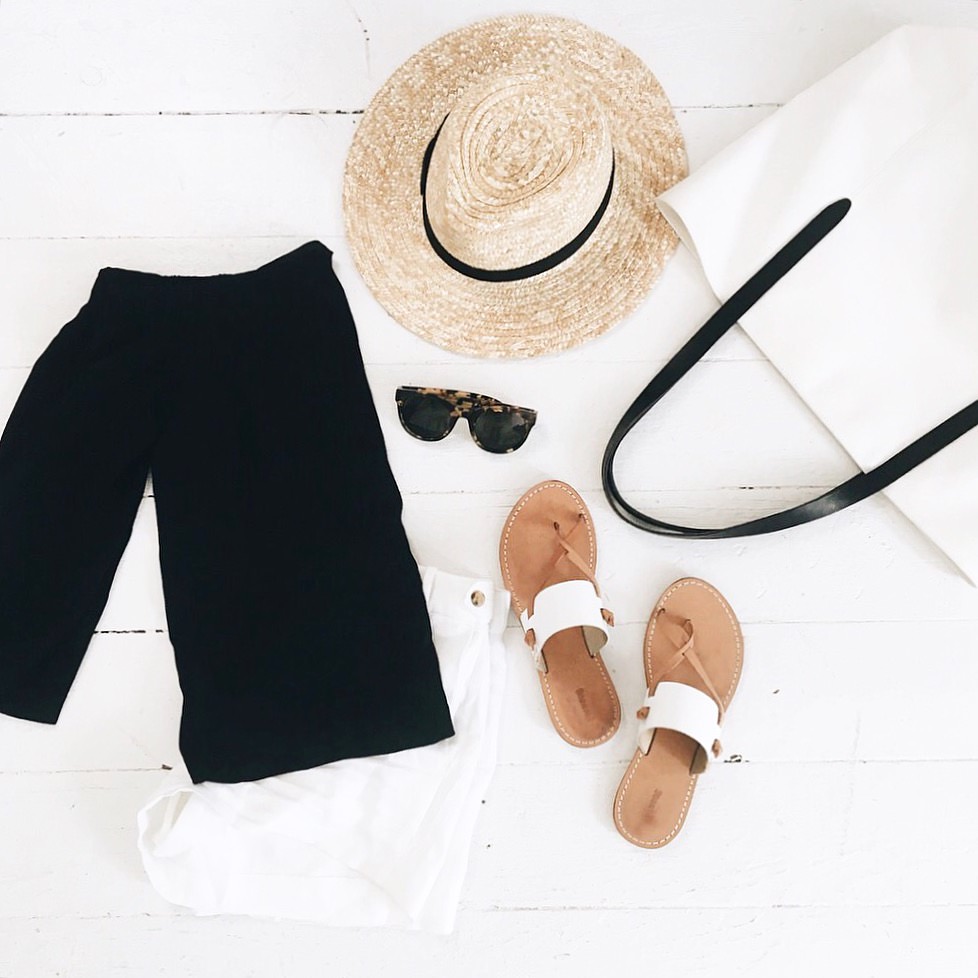 How are we halfway through June!? The days flew by this week and just like that, it's Friday. Two work days and two weekend days and then I'm off to Italy!
I stocked up on some classic summer essentials in preparation for my trip to Italy–a few off shoulder tops, sandals (just ordered these), espadrilles, and a new hat. The weather's been perfect, so earlier this week, I threw on the above outfit, put my laptop in my favorite summer tote, and worked by the pool for my first day at the pool (sans swimsuit) this season. And speaking of swimwear, if you're a C or larger, this one piece will change your life.
Monday night, we grilled and ate on the deck with my friend Jessie, her husband, and their baby, and I finally feel like I've been able to take advantage of this summer weather.
We signed the lease on our West Loop office space! It's a great little loft space with arched windows and exposed brick. Let the decorating commence!
Our two new hires start next week, one day before and two days after I leave for Italy. Bummed I won't be there for their first few weeks at The Everygirl, but so excited to have them on our team! Having three full-time employees still feels so unreal. Just sitting here at my computer in my tiny little home office wondering when it's all going to sink in.
A few days ago, Ali of A Dash of Details mentioned that she'd be in Chicago this weekend. We sat together at a dinner in Dallas earlier this year so I did that really annoying thing where I asked if she'd have time to meet up. Annoying because it's always stressful trying to squeeze everything in while traveling. Anyway, her Saturday morning is free, so I'm excited to catch up and check out a great new spot I've been meaning to go to. I went to Heritage for the first time last weekend, so it's safe to say I need to get out more.
My new friend Samantha Sleeper, who I spent a day with in NYC last month made a dress for me to wear to Conor's sister's wedding in Italy, and it arrives today! We were on the phone the other day as she finished hemming the dress, so when she's insanely famous, which she will be, I'll be able to say I have an original. It's almost like I'm cool, but not really. Excited to have her in Chicago for some fun events next month!
I used to go to concerts all the time but feel like I've fallen off the grid the past few months, so I'm making up for the lack of music in my life with concerts tonight and Sunday!
In case you missed it, I shared the 12 best items in my home tour yesterday.

Not sure if you noticed, but my site got a little refresh. The last slider at the top was a little too large, so I cleaned things up a little bit. What do you think of the new look?