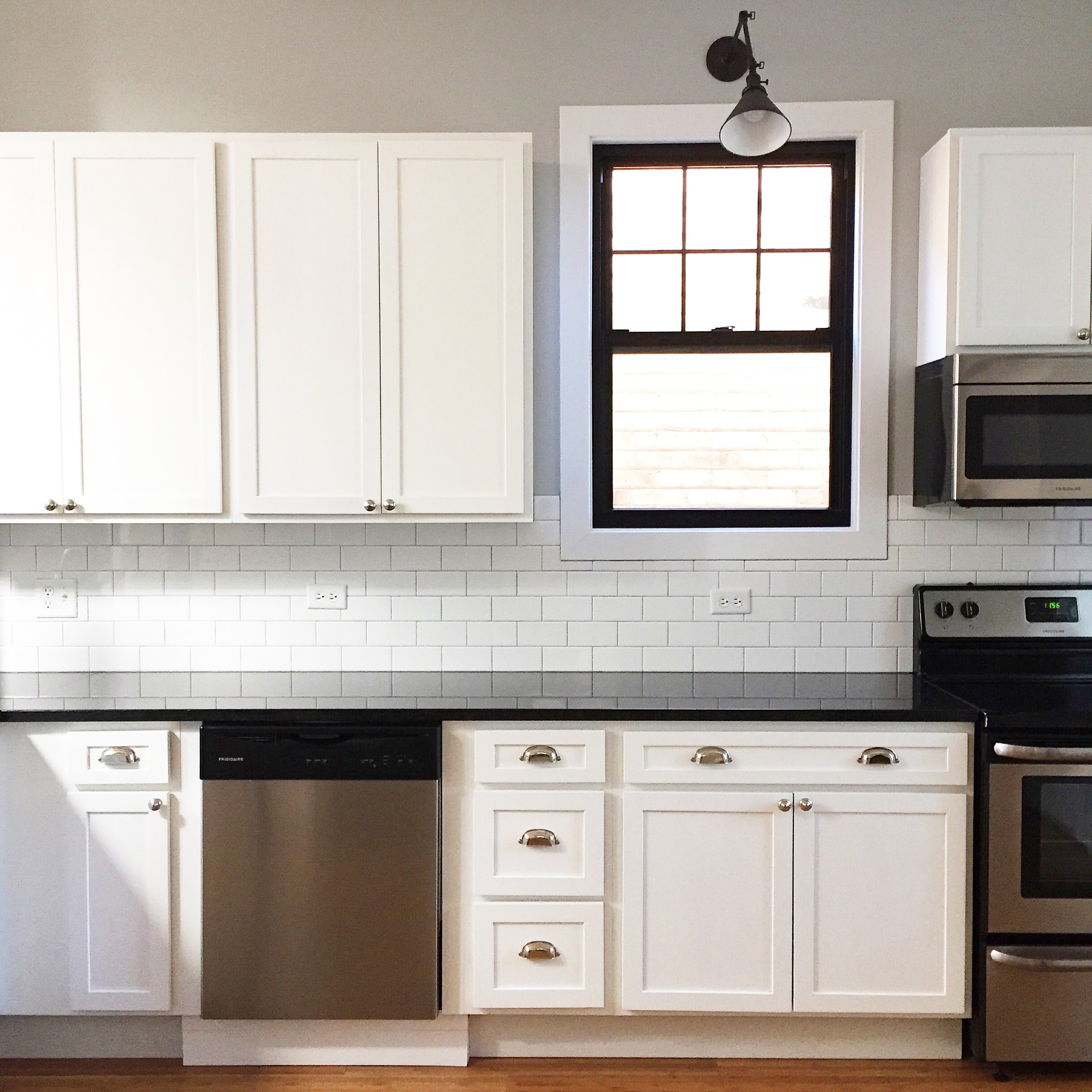 Processed with VSCOcam with s3 preset
A few weeks ago, a friend told me about an apartment with subway tile, white kitchen cabinets, exposed wood beams, and white painted wood floors. She was trying to find a renter and asked if I knew anyone who might be interested.
Considering my history with apartments and moving, you know where this is going, don't you?
Yes, I'm moving. Again.
If you love interiors half as much as I do, the above photo will explain everything because that's my new bedroom. Caitlin said it best when she replied with "I thought places like this only existed on Pinterest."
Me too, Caitlin. Me too.
I wasn't looking for a new space. I just moved a few months ago and even I'm not that crazy. But it felt like it was meant to be. I told her I was interested and spent a week thinking about it. Do I really want to deal with another move? Is it worth living 20 min away from everything but have a home I really love, vs living 5 min from everything in a home that's nice and clean but lacks that charm and character I've dreamed of?
I'm from LA where everything takes at least 20 minutes to get to, work from home which means I'm home all the time, and love interiors, so yes. Totally worth it. I told her I'd make it work and everything came together very quickly after that. A friend of mine is going to sublet my (current) apartment, and I'll move next week. It doesn't feel real yet, but my moving boxes arrive from Redi-Box tomorrow, so that should help.
We also hired our first full-time employee (more on that later!) who we'll train next week. You know, the week of my move. I have a friend visiting Nov 2nd for a few days and then we'll dive into shooting holiday content. I do this to myself, guys. So worth it though.
Can't wait to share the rest of my new home with you!