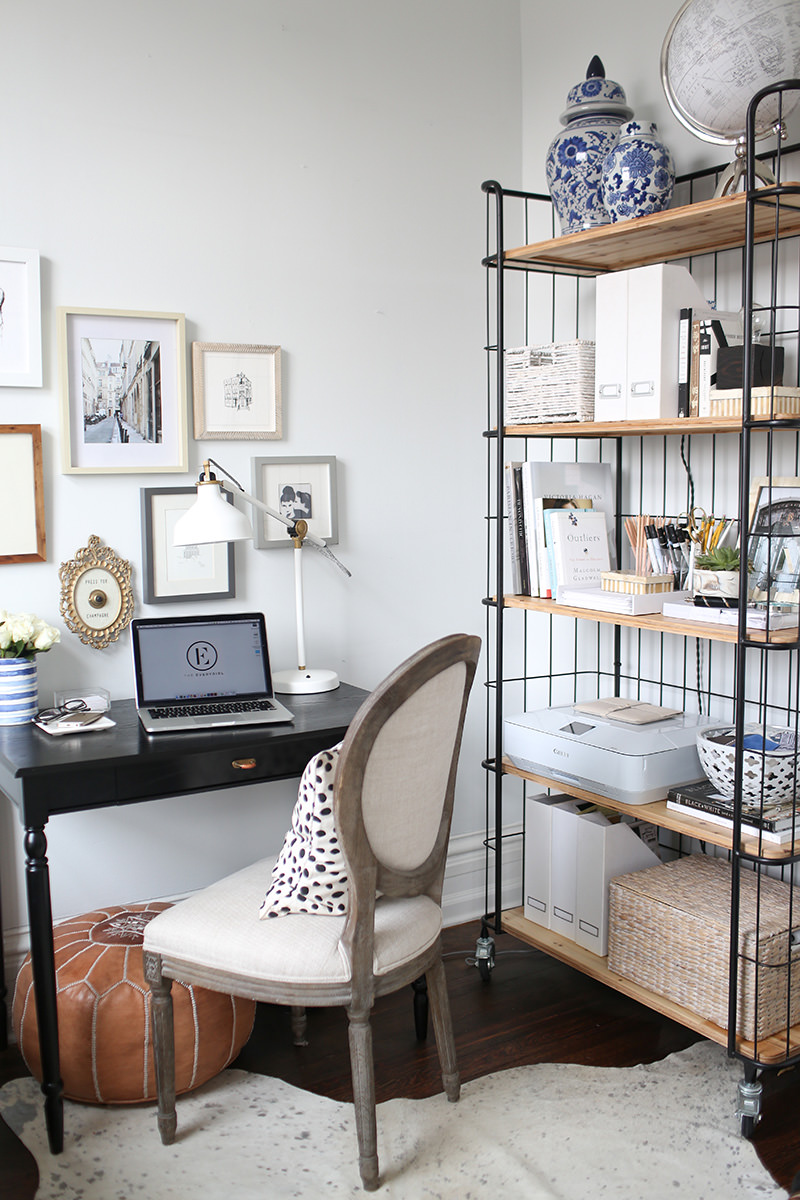 I was 27, living at my mom's house in LA, dating a not-so-great guy, and designing blogs full-time. I was in a rut, and felt ready for a change, so I moved to Chicago, got more and more into blogging, and eventually had these grand ideas to launch a magazine that featured the stories of real women. I figured it was one of those dreams that would never actually happen because I didn't know the first thing about making that happen.
It all started during Jenna Rink's presentation. Yes, I'm talking about 13 Going on 30. Don't judge–you know you loved it.
Who are these women? Does anyone know? I don't recognize any of them. I want to see my best friend's big sister, the girls from the soccer team, my next door neighbor, real women who are smart and pretty and happy to be who they are. These are the women to look up to.
Three years ago, I was sitting at my desk in my little river north apartment, prepping for the launch of this site called The Everygirl. Maybe it wasn't a magazine, but it was exactly what I (actually, we) had wanted and much more than I could have ever dreamed of. Six months of late nights and working weekends–we were just two days away from launching the site we had been pouring everything into for 6 months and the dream job we never knew we'd be able to create ourselves.
Sometimes I get so wrapped up in the busy-ness (I really don't like the word busy but it just fits here) and business of it all, that I forget what it's all about, but I suppose that's the case for all of us. I forget that we created it. That it inspires young women. That Forbes ranked us as a top 100 website less than 4 months after we launched. Forbes, guys. That's just nuts.
If you've read my blog in the past, you might remember me talking about anxiety, being overworked, or just feeling like i was spread too thin. That's because I was all those things. We both worked full-time jobs leading up to the launch, and for the first year after that. I was running my own little graphic design business. Work was my life, but it was an exciting time and I'm glad I went through it. I wouldn't say I have it all figured out, but I don't feel half as stressed as I used to. I learned to take time for myself, stopped overdoing it, and just embraced the craziness of it all.
I want to thank our amazing team. Our editors who come up with great content for the site. Our copy editor for never complaining when a story comes in the evening it needs to be edited. Our incredible writers for sharing their talent with us. Every blogger, writer, photographer, and stylist that we've worked with. Our wonderful interns who will always be a special part of our team.
The "site/magazine" I didn't have a clear vision of but knew I wanted was real. We created it. And Sunday will mark the 3 year anniversary of the launch! We'll be celebrating with a fun girls trip this weekend, and considering I'm single, this is as close as I'm getting to an "anniversary" trip for a while, so there's that. Ha.
If you get anything from my story, it's that your circumstances can change. If you're feeling stuck, this doesn't have to be "it" for you. Follow your dreams, girls (and guys, if any of you are reading this but pretty sure that's not the case). It'll be worth it.