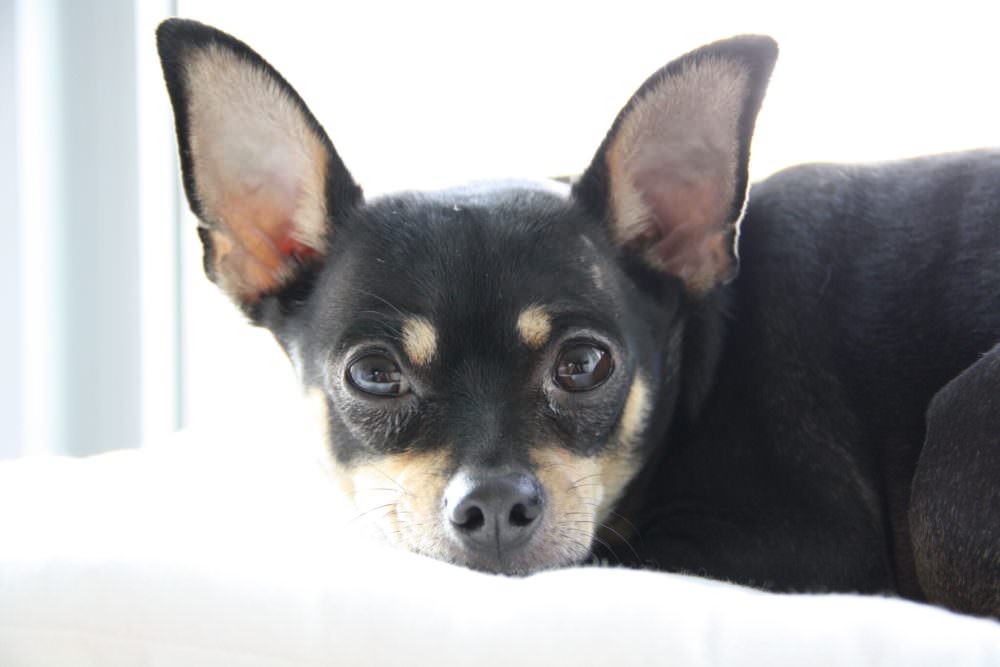 Five years ago today, I walked past an animal adoption drive and for some reason, decided to go inside. I had zero intention of getting a dog and while I love all animals, I am honestly not a fan of chihuahuas (or chihuahua mixes–don't hate me) but saw a tiny little pup with a dirty cast on his leg that read "rescue me" and that was that. I waited three hours to be approved and off we were. Me and my dog. Mr. Buddy Handsomeface.
If you've seen my instagram it's clear that I've always loved my dog. It didn't take almost losing Buddy last month to love/become completely obsessed with him. But I do appreciate him more than ever now that I almost lost him. I am truly thankful that he's here. He's the sweetest little guy in the whole world, and I'm so lucky that he's mine.
Happy 5 years, little guy.