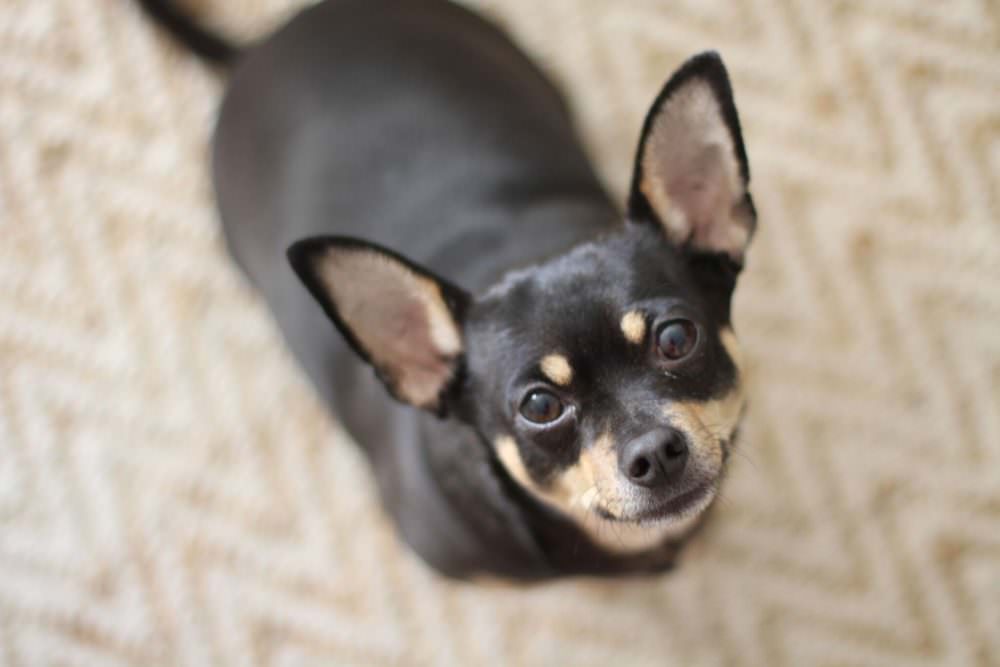 If you follow me on instagram, you know that Buddy and I have had a heartbreaking 24 hours. I noticed a terrible rash on his stomach Monday morning–one that literally appeared overnight. Bright red splotches everywhere. I canceled my meetings for the day and rushed him to the vet (so lucky that I work from home and am able to do so), and before I knew it, the doctor was talking about x rays and ultrasounds to rule out tumors. Turns out, Buddy has an autoimmune disorder that attacks his platelets, so they're at 4-20 when they should be 150-400. And as long as they're below 50, he's at risk for spontaneous bleeding. Those red spots? Bruising from bleeding. I know. My broken heart…
I was able to visit Buddy this morning and discussed treatment options
with the vet. He's in GREAT spirits, is eating, and (surprise, surprise) everyone at
the hospital loves him. He doesn't seem sad, stressed, or like he's in pain. Unfortunately, there was blood in his stool and
his red blood cell count went down a little bit. Not terrible but not
great, and the vet said she's seen dogs who are in MUCH worse shape who
turn around, so there's reason to be optimistic.
We decided to
give him one dose of chemo meds (he's at low risk for some nausea but
otherwise most dogs are very receptive) which should hopefully increase
his platelet count. He's also receiving steroids 2x a day, and
will be for at least 6 months if not forever. I hate this. Biggest concern was not
getting the chemo medication in his veins and I'm happy/grateful to
report that it went well. We are hoping that there isn't any more
bleeding (or nausea) and that he continues to get better. We're expecting (and
hoping) numbers will go up in 24-48 hours. Dogs who turn around (75-80% do really well) can lead a great life and
possibly go off steroids after 6 months and never relapse, but it sounds
like he is likely to need some level of steroids forever since there isn't
really a cure for this.
I cannot believe
the number of people that have reached out to check in on us. The love
that buddy has received is overwhelming. Almost everyone has called, texted, or emailed. I
went from taking him in for a rash and and the conversation quickly
turned to x rays and ultrasounds to rule out possible tumors (which have
thankfully been ruled out). I just can't process how quickly things happened, and how much worse it was than I could have imagined it to be. I am so glad I trusted my instincts and didn't wait this out, because he would have gotten worse and likely wouldn't be ok right now.
Thank you to everyone who has reached out. To those of you who have sent love to both of us. Those of you who have Buddy in your prayers. This little guy is my best pal. My family. My roommate. I cannot imagine life without him and don't know how I'd get through this by myself. A huge thank you to Alaina who has been there for every single appointment and for Gina who slept over last night so I wouldn't have to be alone.
If I rambled or repeated anything, I'm sorry. I'm a mess right now. I have basically been in tears for over 24 hours and last night, walked face first into a glass wall thinking it was a door. Worst Monday of my life.
My Christmas wish, if I get one, is for my little pup to be happy and healthy. I cannot lose him.