Making Friends in a New City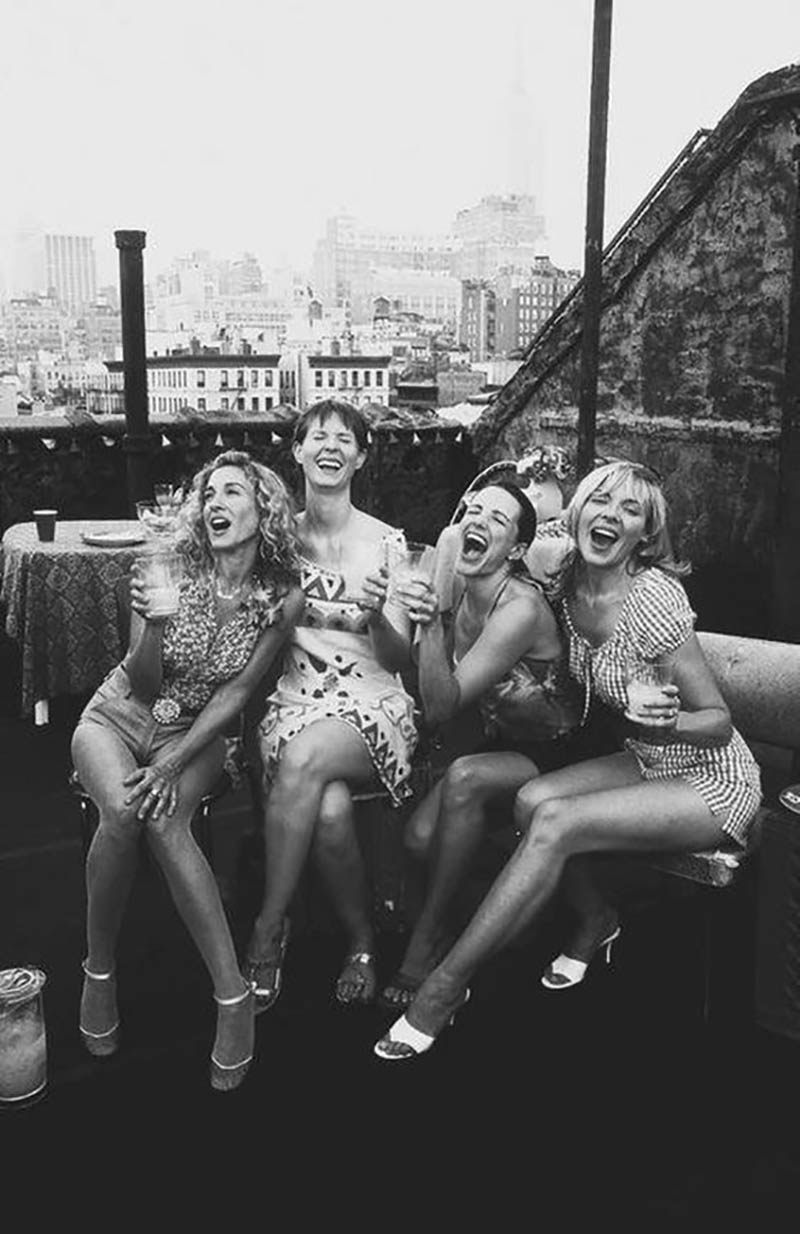 I recently received a comment from someone who, like me, moved to Chicago, and who also doesn't work with young professionals her age. I have worked out of my living room the almost three years that I've been in Chicago, and until starting The Everygirl, was working by myself. This could have been a recipe for disaster, but I put myself out there and have made some really wonderful friends. I don't have tons of friends, but am lucky to have some really good ones and want to share a few examples so you can see how, through one person or one event, you can end up making some great friends.
I first moved to Chicago on Feb 1, 2010 for a 1.5 month sublease in the Loop. The thought of actually moving across country terrified me, so since I was working from home, I brought my laptop and worked from Chicago during that time. I did not know a single person, but reached out to Michele, Chicago blogger that a friend of mine had been following. She invited me to an event where I met Kirby. Michele and I have stayed in touch through work, and Kirby and I are still friends. We actually met for lunch on Sunday. Reach out to people. Even bloggers you don't "know."
I decided to look for a place toward the end of my sublease and contacted a real estate company. I was told that a girl named Amie would come pick me up and show me around. After looking at a few places, she invited me out for a manicure and drinks. I've actually only seen her once the past year, but we're still friends. I also met a few people through Amie. No one I am particularly close to, but still good people. You never know where or how you'll make a new friend.
My mom had an associate out here in Chicago who was going to a friend's BBQ just two weeks after I moved here. She told me he was going to invite me, and while I'd normally never agree to this, figured I might meet some great people. This is where I met Christine, another LA transplant. We spent a lot of time together the year she lived in Chicago. She has since moved back to LA. Go to things. Even when you don't want to.
I spent almost two years in a brand new building in River North. Everyone was new to the building and the city, so I made a group of friends in my building. Much like my CrossFit friends, we traveled in a group. I stayed good friends with my next-door neighbor Brandon. He has since left Chicago, but we're still in touch and get together every time he comes back to town. I went out with Brandon and his friends a a few times and became friends with his friend Allison. Make friends with your neighbors!
And on to one of the most important ways I've met people–blogging! I made quite a few friends through blogging, but am only close with a few of them. Bloggers are generally pretty nice and will almost always reply. Or at least I've found that to be the case. Consider starting a blog, or reach out to a blogger you know.
And another big one–CrossFit. Gina was actually a client back in May '12, and I started asking her Qs about paleo. She wrote a very long email about paleo and Crossfit, and I told her I was in the area and asked if she'd want to grab lunch. We met for lunch, she talked me into giving CrossFit a try, and I was welcomed into an amazing group of people who I spend most of my weekends with. I honestly don't know what I did without these people in my life. I love them! I realize that not everyone wants to give CrossFit a try, so if it's not for you, take up yoga or spinning, volunteer, join a networking group, sign up for an art class…get out there!
The best piece of advice I can offer you is to put yourself out there.
Ask people to grab coffee, get lunch, or plan drinks with a few friends
and tell them they're welcome to bring people. I don't do this as much
anymore, but make it a point to stay in touch with my friends. If
someone invites you to a birthday thing or drinks with their friends, go!
Have you ever relocated to a new city? How did you make new friends?