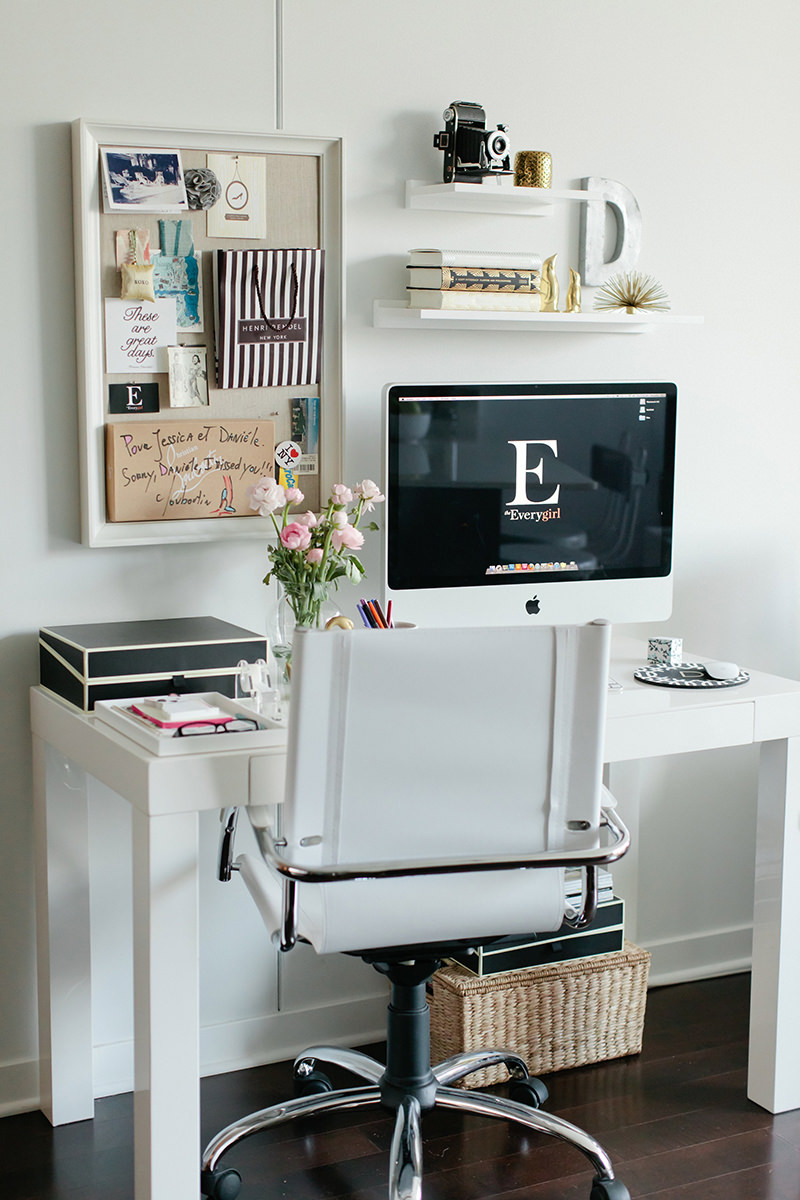 I have debated posting this, but I want to be honest and authentic with you. After working at least 6 days a week for over half of a year, The Everygirl is live and I couldn't be happier or more exhausted. The reality of running a graphic design studio, booking photo shoots, writing a blog, and running a website has hit me and I am trying to find a little balance. In an effort to reset my body and gain a little control over how I feel, I am following the Whole30 plan for the next month.
I can't tell you how many times I've been told how lucky I am that I don't have to answer to a boss, go into an office, or that it must be so nice to sleep in/ take time off whenever I want. And I am. But — I answer to clients, I live in my office/my apartment, and if I take a day off, I don't get paid. And if I sleep it until until 9:30 , it's because I was working until 2:00 am. I work at least 6 days a week. Most nights, I am on the computer until at least midnight. I am exhausted.
I don't mean to sound like I am complaining. Launching The Everygirl has been a dream come true. I have never worked so hard in my entire life and couldn't be more thrilled with the outcome. When I am not working on The Everygirl, I am thinking about The Everygirl. It means so much to me. Earlier this week, we received an email from a blogger who after reading The Everygirl, figured out what she wanted to do with her life. This made my year. To think that I have played a role in something that is inspiring girls is just the best feeling in the world. And we've only just begun.
I thought that things would normalize after the launch, but they seem to be just as crazy — if not crazier. I am trying to find a little balance. Something I haven't had as we prepared for the launch. Friday nights went from dinner and drinks to sitting on the couch with Buddy because I just couldn't move at the end of the day. I finally went out last Saturday and had so much fun. I needed it and must remember to take more time for myself.
I know I've been posting about The Everygirl a lot the past few weeks and promise that this won't be the only topic on my blog. I'd love to get back to my usual routine but imagine that it will take some time until I find a little balance. I hope you'll hang in there as I figure things out.
And now…back to work.