My home tour / living room and bedroom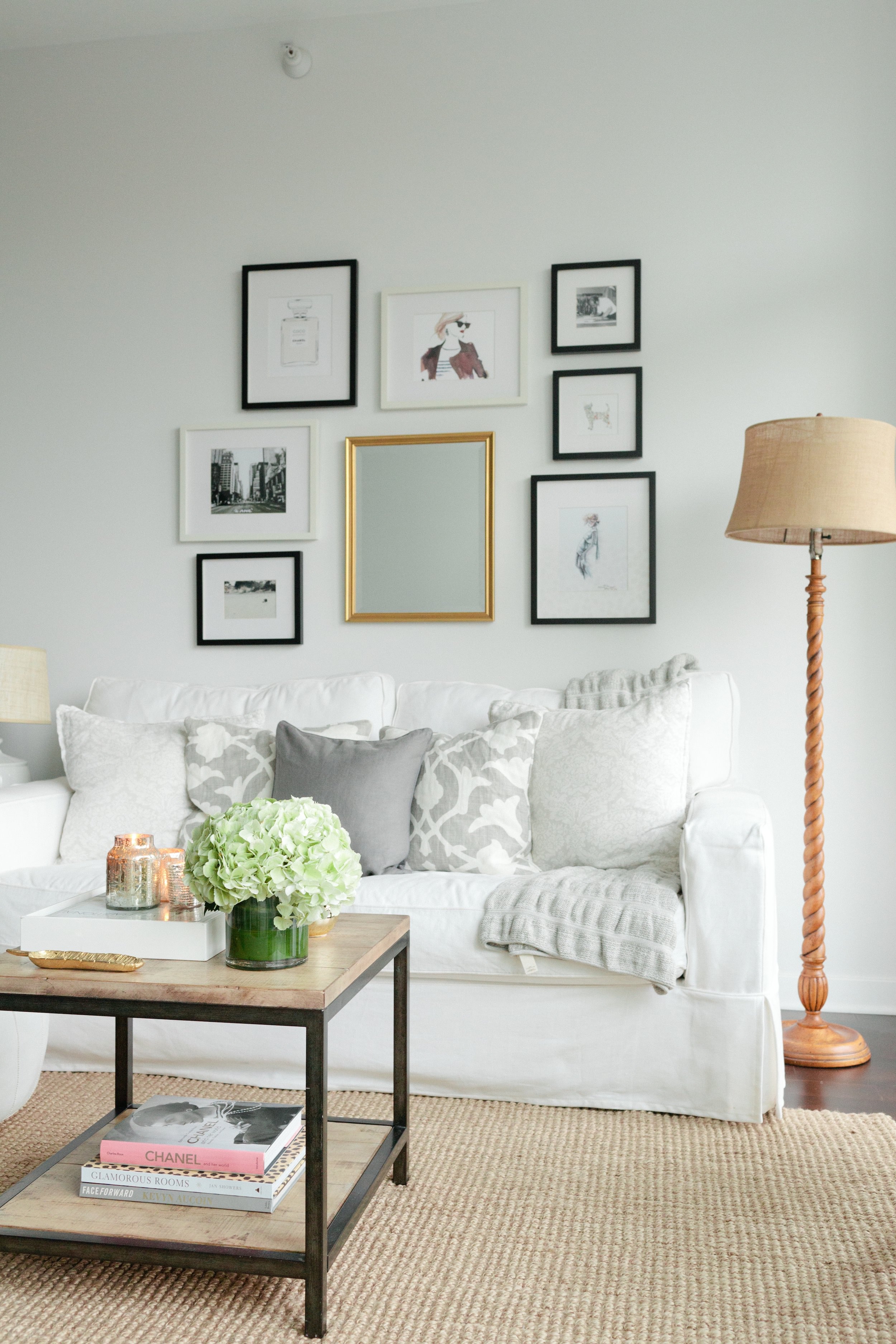 Part two of the home tour continues with my living room and bedroom. Although my living room is just a few steps away from my "office" I did my best to make it feel like its own little space. The gold athena tray from Jayson Home and Garden is one of my favorite things in this room and seems to receive the most attention. I also love my little gallery wall.
Buying a white sofa made me a little nervous, but the slipcover is washable and Buddy knows three important commands.
1. Get off the couch / he is allowed everywhere, but I prefer that he not jump on the cushions after a walk
2. Get on your blanket / said so he will sit on his blanket on the sofa as opposed to my cushions
3. Take your treat to your bed / he now takes his treats directly to his bed to avoid getting crumbs everywhere
I may sound crazy, but these are Buddy's only "rules." Just ask anyone who knows me. He's a pampered little pup.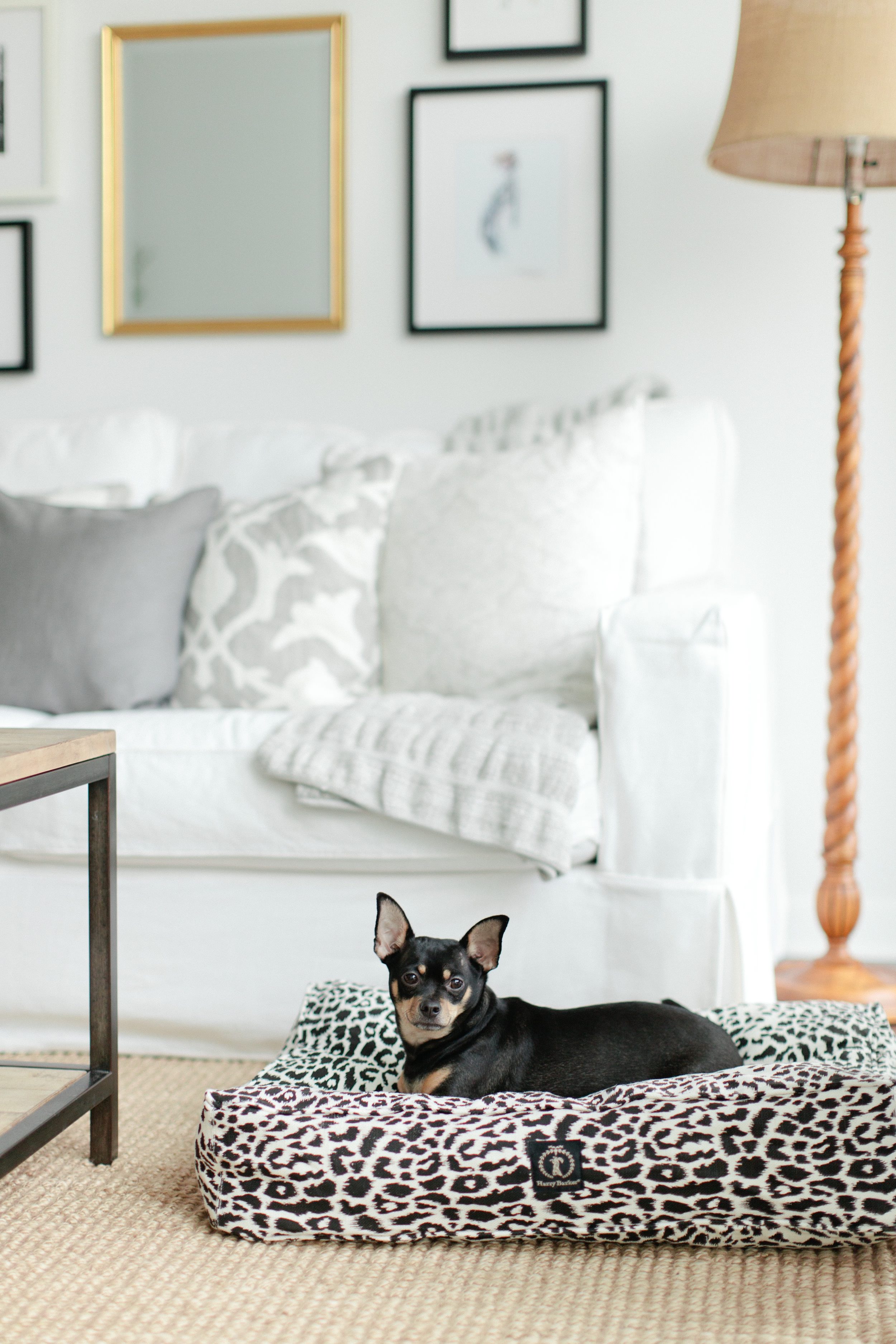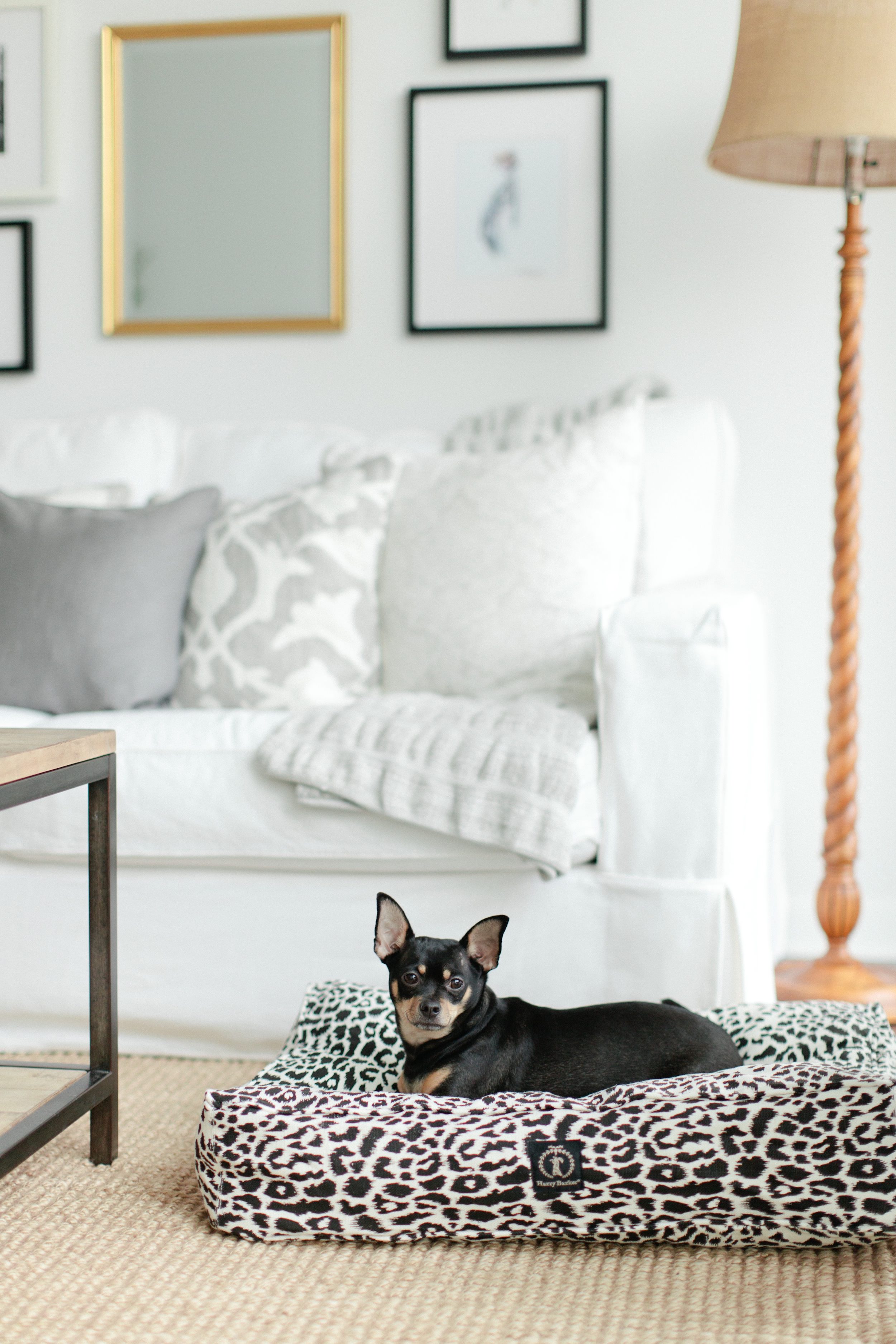 Sofa & frames / Pottery Barn
Throw, lacquer tray, grey pillow & rug / West Elm
Chanel print / Cathryn's Designs
Fashion print, top center / Jessica Durrant
Fashion print, bottom right / Paper Fashion
New York & beach photography / me
Top right photograph / my grandfather at work
Dog map art / Scratch and Sniff
Damask pillows / Shabby Chic
Mirror & floor lamp / Thrift store
Coffee table / Ballard Designs
Capri blue candle / Anthropologie
Gold Athena Tray  & hydrangeas / Jayson Home & Garden
Pouf / eBay, $100
Safari dog bed / Harry Barker
Best pal, roommate & assistant / Buddy the rescue pup
Lamp / Pottery Barn
Lotus flower dish & gold ribbed votive holder + love fern / Jayson Home & Garden
Table / Scout
My bedroom was unfinished until September of last year and will feel truly complete once I have my Camden tufted headboard from Ballard Designs in slate grey or maybe a sandy/off white color. Oh, how I love to pine over these decisions. Let's not forget that it took 16 months and 5 days to paint my entry.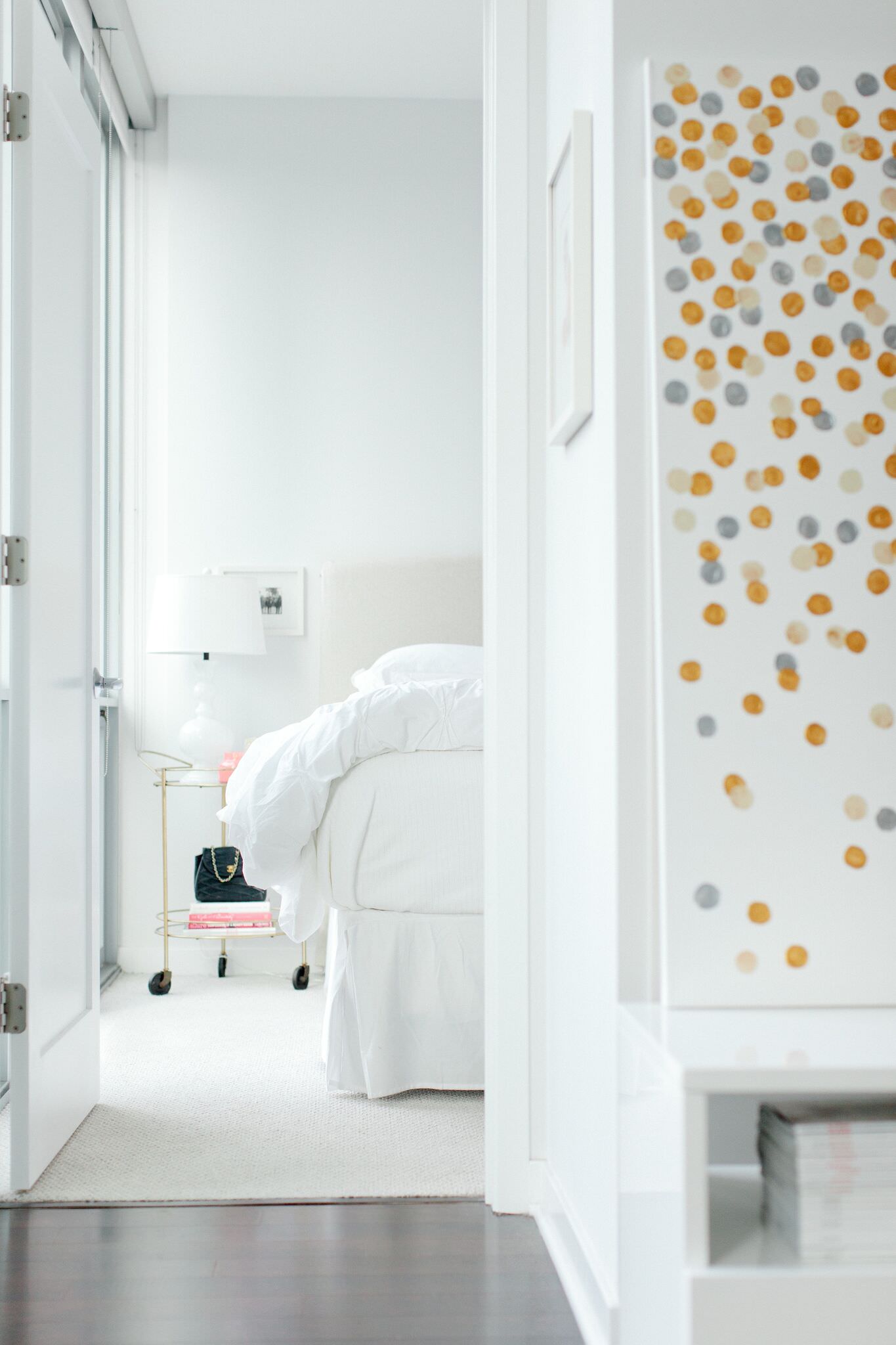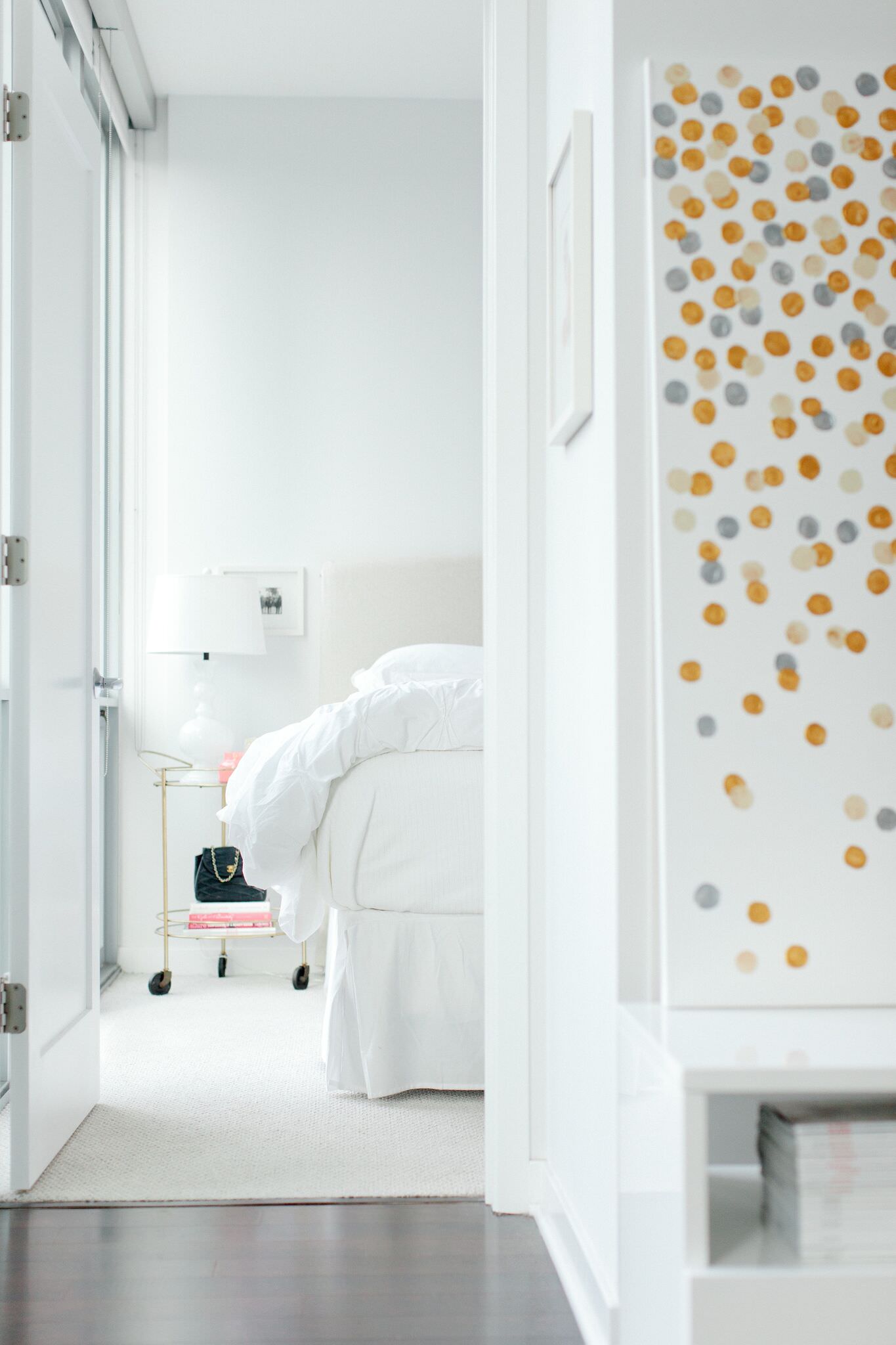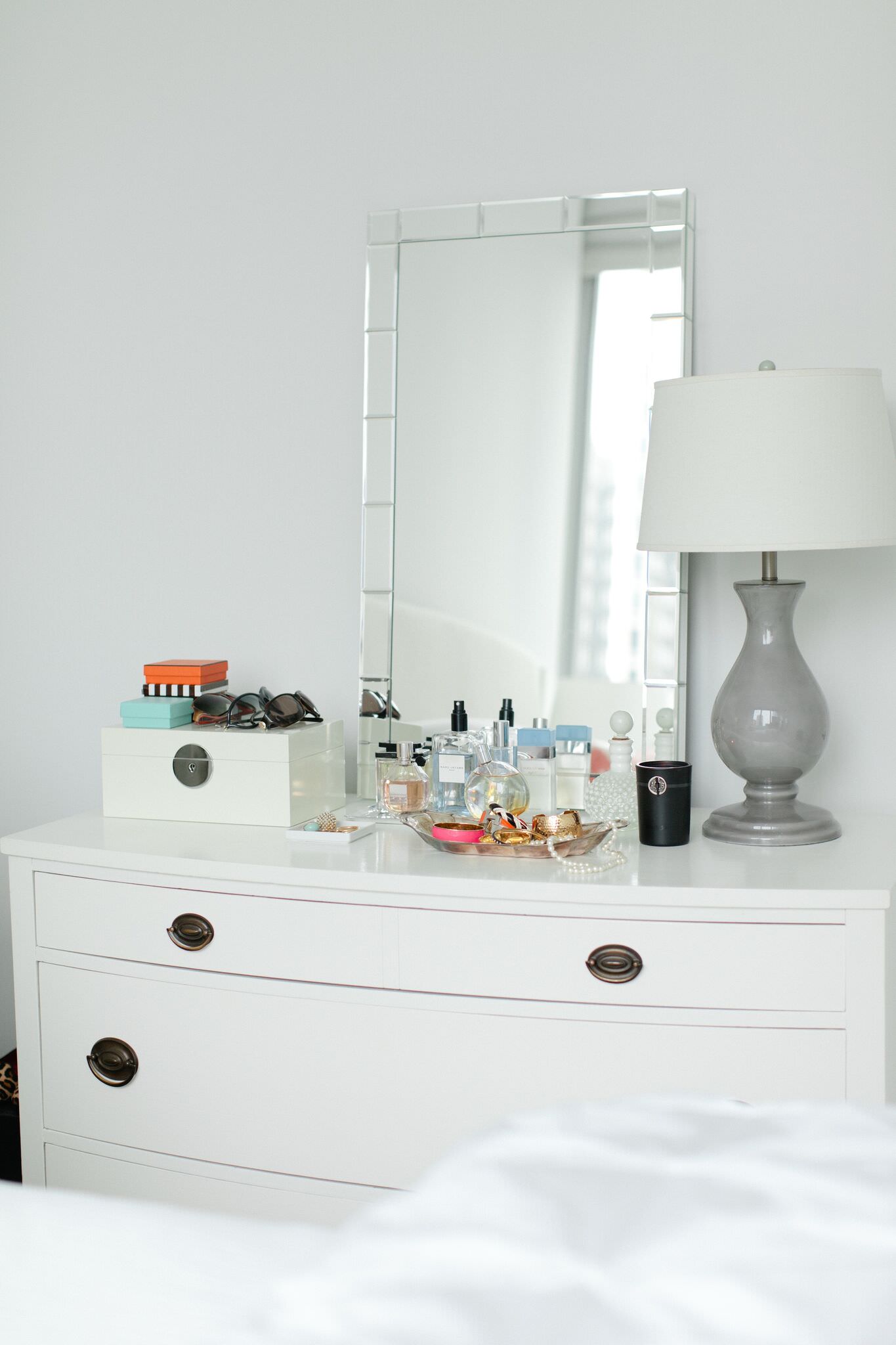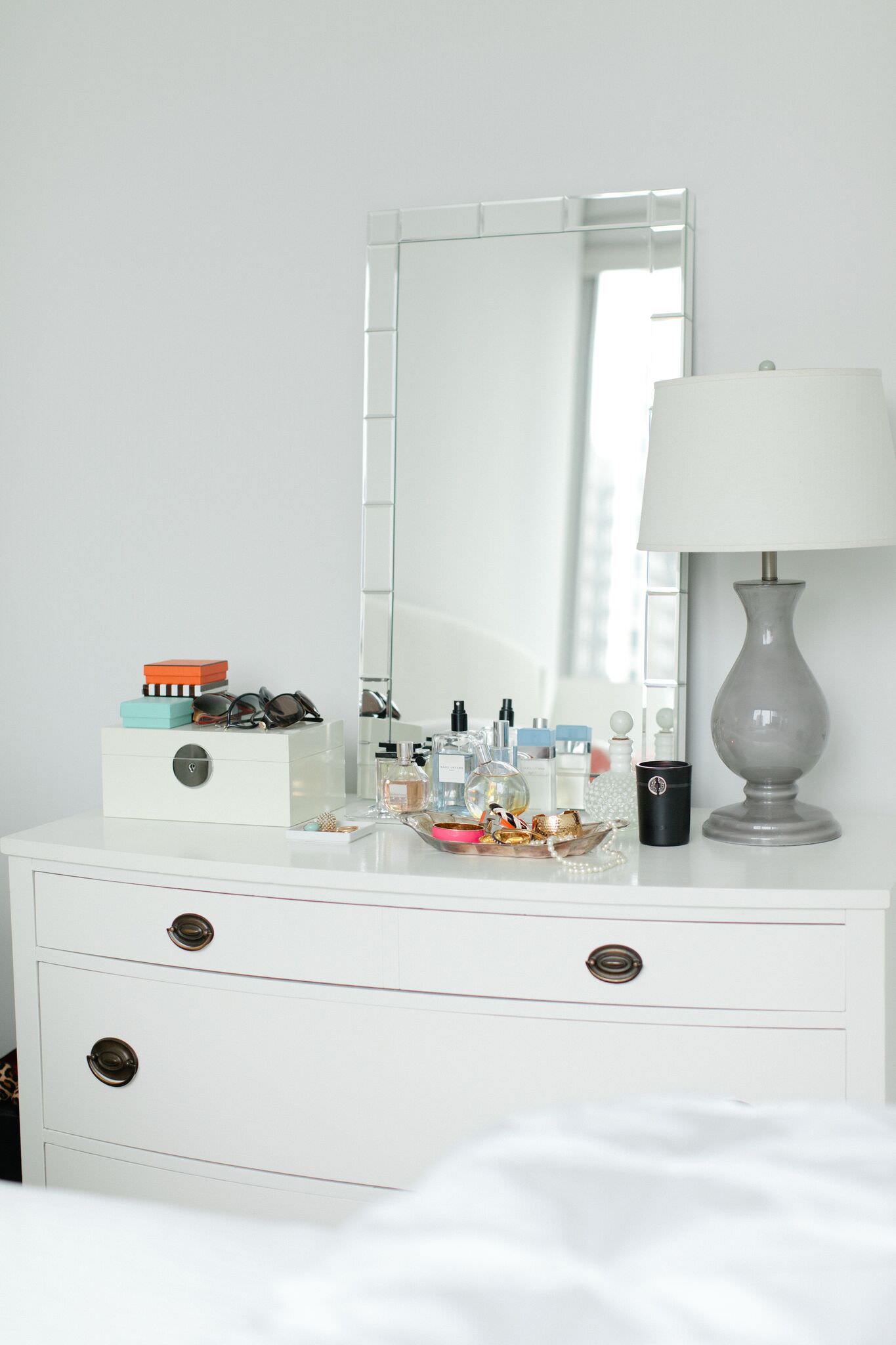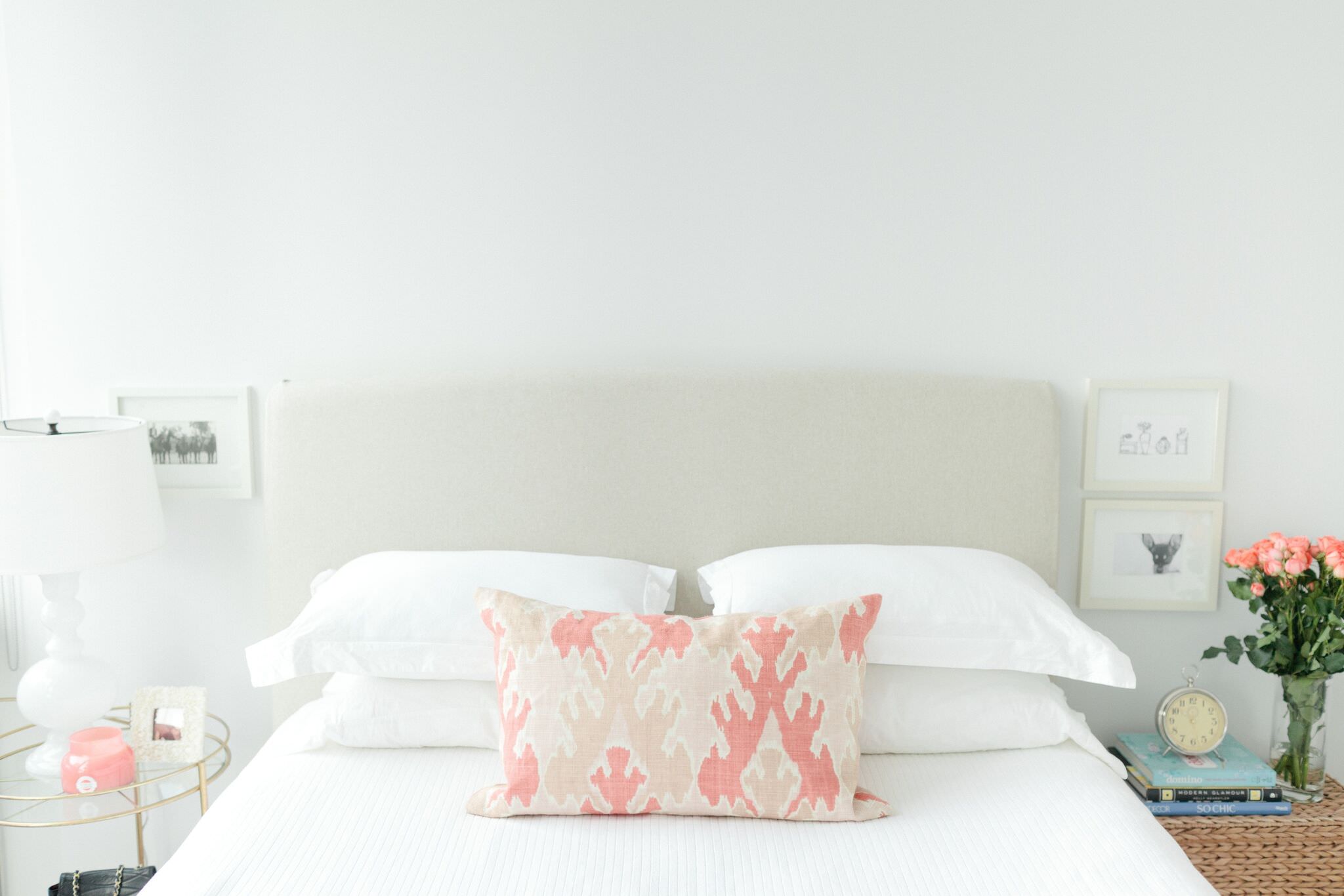 Photography by stoffer photography for rue magazine