12 Cute and Colorful Baby Toys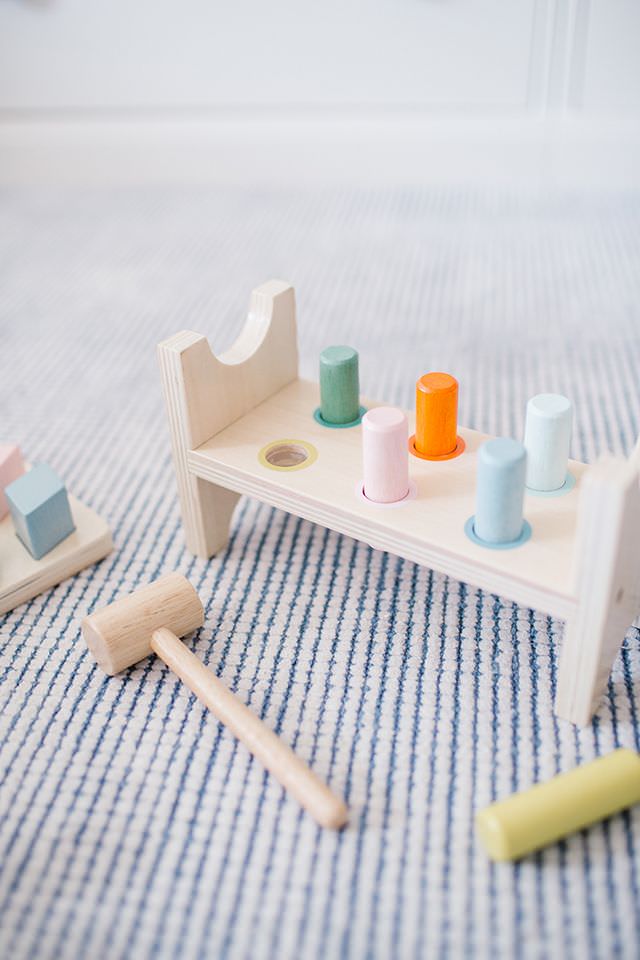 It's no secret that I don't have a lot of color in my home. And yes, I plan to stick to a (mostly) neutral palette in our next home because that's just what I like. But with a baby coming, there's naturally going to be some color in my home now. First toys and eventually, brightly colored artwork proudly displayed everywhere.
I wanted to share the baby toys I registered for since a. I really don't want to have too many toys and b. I wanted to choose toys that serve a purpose. So I talked to my friends and consulted a few lists online, and then I narrowed down the list to what I thought were the cutest of the colorful bunch. I have all but 4 of these so far, making up most toys she has so far aside from some Blabla dolls (my favorite). It is my plan to take each stage as it comes and to get to know what she likes before buying a ton of stuff.
We're trying not to accumulate too much, but if you have any suggestions or must-have items, I'd love to know what they are!